Snap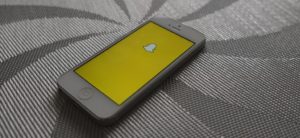 has made the decision to stop paying publishers licensing fees for their Snapchat Discover content, instead choosing to revert back to sharing ad revenue.
According to Digiday, citing sources, Snap has been notifying its publishing partners of the changes over the last few months. Typically, Snap does an even split of ad revenue generated on a publisher's channel.
"While we don't comment on the specifics of our financial deals with our partners, our goal in structuring these deals is to help our partners build long-term, sustainable business models on Snapchat," said a Snap spokesperson, in a statement.
It's likely the move is designed to create a fairer structure than in the past, where bigger publishers may have been paid significantly more than others.
In Snap's most recent quarterly results, the company fell short of Wall Street estimates – and saw its stock price take a hit of as much as 17 per cent.
It reported a revenue of $230.7m, down on estimates of around $245m, while it's net loss increased to $386m compared to the previous quarter. The company also saw slowing user growth following the controversial redesign of the Snapchat app.
Source: Mobile Marketing Magazine