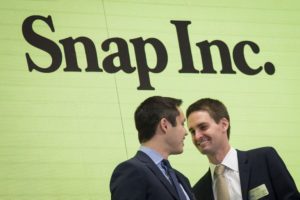 Under pressure to boost its slowing revenue growth and a stock price that's been in the dumps for months, Snap is turning to China.
The company is planning on an "ambitious" effort to attract advertisers from China and other Asian-Pacific countries to its Snapchat app. Snap has a goal of quickly growing sales from the effort.
The social app creator quietly revealed the strategy in a recently posted job listing. The company announced in the listing that it is trying to hire an international strategy manager to spearhead its advertising efforts in the Chinese market. The manager, who would be based in Shenzhen or Beijing, would be on the hook for "ambitious revenue targets for assigned markets," according to the listing. "You will be responsible for developing and implementing our commercial strategy for the Chinese advertising market," the job ad reads.
Any effort to tap the Chinese ad market could help Snap get back in Wall Street's good graces. Several quarters of disappointing financial results have weighed on its stock price.
It's not clear how much advertising business Snap currently does in China or how big its staff is in the country. The Chinese government blocks citizens from accessing Snapchat, Snap's primary product, just as it tries to prevent them from using Facebook, Twitter, and most of the other American internet services Snapchat competes with. And Snap CEO Evan Spiegel has previously played down the company's involvement in the country.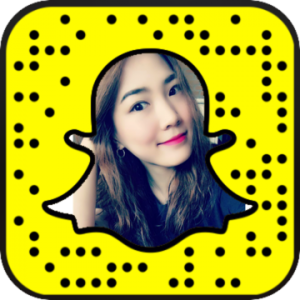 In December 2016, CNN reported that the company had recently opened a small research-and-development lab in Shenzhen to help with hardware products such as its Spectacles video-camera glasses. But other than the new engineers and its ties to Tencent, the Chinese internet company that invested in Snap, Snap has scant dealings in the country, Spiegel told financial analysts on a conference call in May, shortly after the company's initial public offering.
"In the very early days, Tencent invested in our business, and we had the chance to spend a lot of time with them. We've always been in awe, frankly, of the innovation happening over there. And that's really as far as our relationship with China has progressed today. But we've invested in building out some engineering there, and obviously it's really exciting for our business," Spiegel said.
However, since then, Tencent has upped its investment in Snap , buying another 146 million non-voting shares to give it a 10% total stake. It's possible that the closer ties with Tencent could give the company the local partner it needs to expand its business in China.
Source: Business Insider