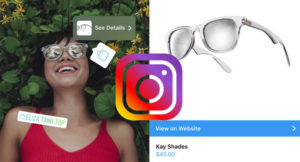 BigCommerce, the leading eCommerce platform for fast-growing and established brands, announced that its customer will be able to upload 'shoppable' Instagram stories. Brands can now tag products within their Instagram stories, meaning viewers can click on the products and go directly to the brands store to purchase the item. Providing even more organic opportunities to push traffic back to product landing pages.
In 2017, BigCommerce partnered with Instagram for the launch of its shopping functionality, which made shopping on the app available across 44 countries. Through this, BigCommerce merchants can tag products in their Instagram posts, making information such as pricing and product descriptions available to browsers. These product 'tags' direct shoppers to the relevant page on the merchants' store.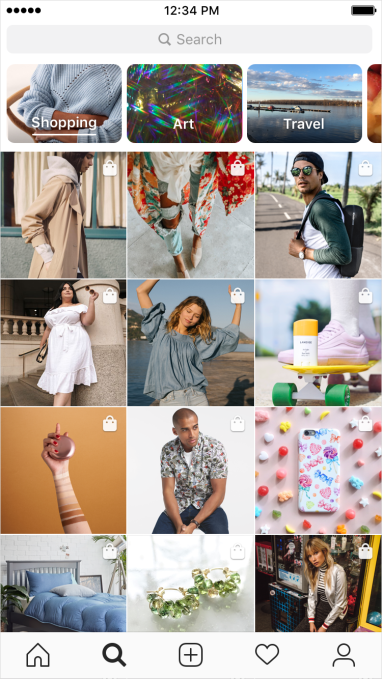 The service has been available to American sellers since October last year. In March 2018, it was rolled out on an international scale, and UK fashion brands like Olive and Physiq Apparel have benefitted.
Rohan Moore, managing director at Olive Clothing Limited, said "While Instagram has given us the ability to connect our brand personality with our audience, social media conversation is most effective for businesses when based around product; we've always felt the experience would be stronger with an added commerce element."
He continues, "Shopping on Instagram offers us an elegant and intuitive way to bridge the gap between creative content and a shoppable catalogue, allowing us to increasingly position our merchandising in the social space. In an e-commerce market crowded with digital solutions promising high returns, this feature stands out as a uniquely powerful tool to leverage one of our brand's most valuable assets."
More than 500 million people are active on Instagram every day, according to Kevin Weil, Instagram's vice president of product. Instagram Stories have seen rapid growth and consumption year on year, with consumers and brands of all sizes flocking to the feature, which allows users to tell a story through a collection of pictures and video posts.
Shopping on Instagram has generated a more than 2,000% increase in site traffic from Instagram for some brands, with many reporting an increase in conversion from the social media platform.  Average complete rate for brand stories in 2018 is 72%, an 8% increase from Autumn 2017.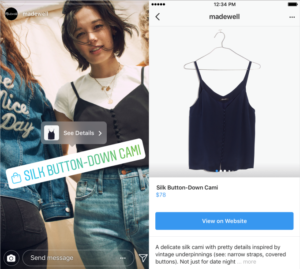 Jimmy Duvall, chief product officer at BigCommerce, said "Retailers are constantly in search of new ways to connect customers to their brand. As a platform, our goal is to ensure they have access to the latest tech innovations."
He continues, "BigCommerce merchants were some of the first to get access to shopping on Instagram functionality. After seeing the immediate impact it had on customer engagement and sales growth, they have been anxiously awaiting for the opportunity to extend product tagging to Instagram Stories. Today's announcement represents yet another way that our merchants are able to use social commerce to create meaningful connections with their customers."
Source:  BigCommerce