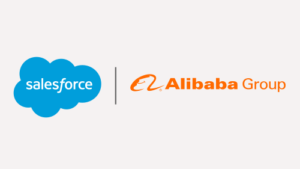 Salesforce has joined forces with Alibaba to reach customers in mainland China, Hong Kong, Macau, and Taiwan. The partnership sees Alibaba become the exclusive provider of Salesforce in the regions, while Salesforce becomes the exclusive enterprise customer relationship management (CRM) product suite sold by Alibaba.
The products that Salesforce will bring to customers through the Alibaba Cloud include Sales Cloud, Service Cloud, Commerce Cloud, and Salesforce Platform.
"At Salesforce, customer success is at the center of everything we do. And more and more of our multinational customers are asking us to support them wherever they do business around the world," said Ryan Aytay, executive vice president of strategic partnerships at Salesforce. "With Alibaba's strong, advanced and secure cloud infrastructure network and insight into the Chinese market, both parties will provide the best localized solutions for our global customers."
Ken Shen Tao, vice president of Alibaba Cloud Intelligence, added: "Alibaba is pleased to establish a strategic partnership with Salesforce, the world's number one CRM. As the leading cloud service provider in the Asia Pacific region, our cloud infrastructure and data intelligence platform combined with Salesforce's market leading solutions for Sales, Service, Commerce and more will provide global customers with incredible customer experiences at every touchpoint."
The deal comes just after Alibaba opened up its platform to manufacturers, wholesalers, and distributers in the US for the first time. The program is aimed at US small and medium-sized businesses (SMBs) to enable them to sell goods on Alibaba's business-to-business (B2B) eCommerce site.
Source: Mobile Marketing Magazine