Pixalate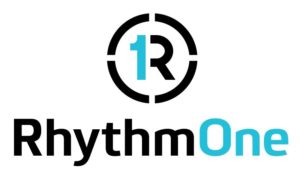 released its annual Global Seller Trust Index for 2017 to determine the industry's top trusted programmatic sellers.
RhythmOne ranked first in the Global Seller Trust Index (GSTI) for both the US and International markets. In the US, RhythmOne received the top ranking for a record seven consecutive months (April – October), and internationally ranked in the top three every month from February – December.
Pixalate, a global data intelligence platform and real-time fraud protection provider, publishes the GSTI as an independent rating standard for programmatic advertising, measuring inventory quality across such criteria as viewability, reach, validity of traffic types and malware. Pixalate's Seller Trust Indexes bring transparency to the programmatic industry by ranking the overall quality of programmatic sellers across devices and channels.
RhythmOne's ranking is largely the result of continuous innovation within RhythmGuard, the Company's proprietary brand safety technology that is built into its unified programmatic marketplace. RhythmGuard rigorously screens all inventory, eliminating suspicious or underperforming traffic pre-bid. It does this by leveraging supply-side block lists and traffic scoring algorithms built from first- and third-party verification data. In addition, RhythmGuard monitors and filters traffic post-bid, providing creative and domain-level verification. As its programmatic platform continues to grow, RhythmOne is committed to maintaining a leadership role in defining and representing emerging ad quality standards and requirements.
James Murphy, RhythmOne's VP of Programmatic, shared his thoughts on RhythmOne's ranking: "Trust is the cornerstone of all strong relationships. In the advertising technology industry, transparency is the key to building trust in the programmatic marketplace. At RhythmOne we've invested in the tools and technology that enable advertisers to confidently buy high quality inventory from our marketplace and achieve their desired campaign results. Our ranking is a reflection of our commitment to maintaining the highest levels of inventory quality."
Source: RhythmOne