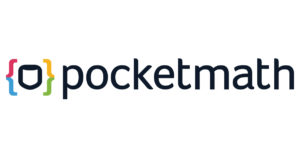 Pocketmath, a global leading ad technology company that provides audience network services and programmatic advertising solutions, announced that it has reached and surpassed 80-billion impressions served since January 2015. This milestone represents an industry shift in favour of mobile devices, as the mobile-focused ad company continues to gain momentum in the marketplace.
Focusing exclusively on mobile devices and super apps, the adtech company offers ad impressions on any mobile platform, including smartphones, tablets, and wearables. Leveraging mobile devices allows for effective impressions found on platforms with the highest concentration of viewers, and today, this is in the form of mobile apps and Super Apps.
"Reaching our 80-billion milestone is just the beginning of the road for us," said Pocketmath CEO Joanne Joynson-Hewlett. "The digital native consumers hold a lot of buying power, and advertisers are going mobile to leverage this mobile-savvy global audience. Pocketmath is dedicated to innovation in this space and is moving quickly to embrace the world's fastest-growing marketplace."
"Pocketmath accesses channels untouched by any competitor to allow publishers more extensive networks to monetise. Our 80-billion impressions were generated through extremely valuable and targeted solutions that ensure the effectiveness of each ad placement," explained Pocketmath Head of Product Nuno Jonet. "Fast, effective, and accurate results translate to companies' advertising dollars go further."
Pocketmath offers solutions that empower businesses to control their own advertising and marketing campaigns, using real-time feedback. Its enhanced self-serving features allow for smarter campaigns that ensure that each impression is targeted to the proper audience base to get the most out of each impression served.
Pocketmath gives marketers tools to monetise their audiences and build powerful programmatic networks for themselves. Its integrations and industry partnerships enable businesses to access 50 billion impressions across 190+ countries daily.
Source: Pocketmath