Plan.Net Campaign have developed a fitness app for people that don't believe in fitness Apps. A digital personal trainer that gets to know every user individually – and uses fun and functional design to keep them motivated.
Butterfly Coach is the first digital fitness chatbot that turns 100 % personal data into 100 % personal workouts. Motivational quotes, nutrition facts and challenges – adopted to each users' preferences – help them to make better decisions for themselves every day.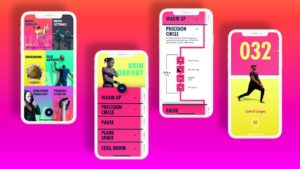 Thanks to an intelligent AI evaluating feedback and personal information for anyone on any level on any day, each workout is unique. Just like a real personal trainer. But as an app with a bold design that sets new standards. To make the user experience of Butterfly Coach truly unique, Plan.Net used smart data, a new kind of user interaction, and bold and innovative UX design.
The app asks for the fitness goals of the user and can adapt and learn along the way. To do that, AI analyses data from the individual user and the whole community as well. For every new workout, strength and relaxation exercises and nutrition tips are individually selected for each user.
The user interacts with Butterfly Coach through an innovative Personal Trainer Chatbot. That way, a virtual coach is there for the user 24/7 and provides motivation, tips and ideas for a healthier lifestyle whenever they are needed.
The design is bold, fun, and breaks conventions to create an unseen, engaging experience for the user. Vibrant colours and gradients do away with the neutral, monochrome design of the other fitness apps in the market. Interactive elements in the app help users to reach their goals playfully and stay motivated for the long term.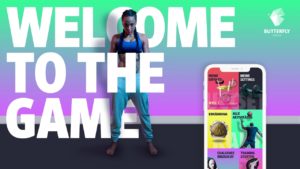 Experience points can be collected by working out, partaking in weekly challenges, answering quizzes correctly and more. Over time, users reach new levels and unlock the most beautiful trophies on the market.
The Buttefly Coach app relies on data and machine learning to provide users with the most unique workouts they can get. The data driven strategy builds on four main pillars:
The expertise of the Butterfly App personal trainer Philipp Voß: His insights were crucial in developing the general structure of the workouts, pick the right exercises and work out fitness tips, nutrition tables and motivational content for the app. His method was the starting point for the AI to expand on.
The individual user data: Every user enters information about their goals, their body, their preferred way of exercising, their age, weight, height, etc. into the app. That allowed Plan.Net to create perfectly customised workouts for them.
User feedback on workouts and contents. The user evaluates their exercises after each workout. That way Plan.Net made sure that every new workout in the app suits them better than the one before.
The accumulated feedback from all users allows the AI to learn and adapt its method on a bigger scale. With thousands of users participating and more workouts generated every day, Butterfly Coach learns from more experiences than any real-life personal trainer could.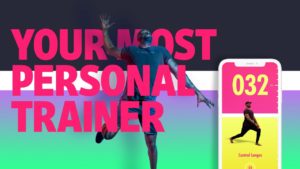 Michaela-Johanne Meindertsma and Philipp Voß are the founders of Butterfly Coach. Philipp is an independent personal coach and takes care of everything related to training and nutrition. Michaela works in project management and masters all challenges at Butterfly Coach in the area of Business Development.
Source: Serviceplan Group