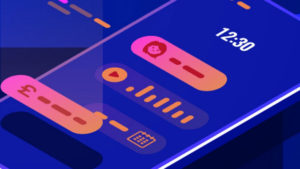 A total of 1.01bn people will use rich communication services (RCS) messaging across 168 mobile operators around the world by the end of next year, according to research from Mobilesquared. This is expected to grow to 3.23bn across 486 mobile operators by the end of 2023.
The report identifies that only 5.7 per cent of brands and businesses say they would launch RCS business messaging (RBM) immediately – a number which increases to 65.8 per cent three years after the launch of RBM.
RBM spend is forecasted to be only $184.14m in 2019 but grow exponentially to $18.04bn by 2023, as more brands and businesses are in a position to make use of RCS.
Looking at average spend per user, Western Europe is expected to come out on top at $1.37 per user per month in 2023, followed by a spend of $1.11 in Oceania and of $0.63 in Eastern Europe. The cheapest market to target will be the Caribbean with an average spend of $0.25, rising to $0.26 in North America and $0.27 in the Middle East.
"Our research shows adoption and usage of RCS and rich business messaging will enjoy steady growth for the next couple of years, before accelerating from 2020," said Nick Lane, chief insight analyst at Mobilesquared. "That growth will be driven by brands recognising that RCS will combine the effectiveness of SMS, with the functionality of WhatsApp, and the richness of an app. There is still very little understanding around RCS within the industry despite the noticeable buzz around all of this year's Mobile World Congress' in Barcelona, Shanghai, and LA. With Subway reporting a 50-60% lift in conversion rate as a result of using RBM, and as other brands come forward to talk about their own successes, now is the time for brands to look to RCS to reap the rewards."
Source: Mobile Marketing Magazine