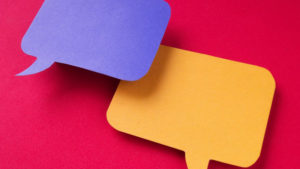 Nordea, the largest financial services group in the Nordic region and one of the biggest banks in Europe, released the case study results of their conversational advertising campaign using leading conversational advertising platform, Cavai.
In June, Nordea was launching a major advertising campaign, looking for ways to achieve 'stand out' versus competitors.
Steffen Svartberg, CEO of Cavai, said: "The goal, as well as the challenge, was to deliver better conversions than previous campaigns. In order to provide more conversions than traditional digital solutions, Cavai was challenged on how we connected the Nordea brand with ABC News's readers. Nordea wanted to advertise in the most contextually relevant environments, to increase the likelihood of conversion. The result was incredible conversions and showed how, when done right, creativity can beat data!"
Cavai's ad format replicated the message format consumers are used to from Facebook Messenger and others by placing a message bubble in the bottom right corner ("chatbox"). Nordea wanted to be amongst the first brands in the world to test this format. Nordea, GroupM and Cavai created a dialogue, consisting of questions and answers about the process of home buying, which eventually led highly pre-qualified customers to Nordea's landing page for home loans.
The campaign was run on ABC News across desktop and mobile within the personal finance category and had continuous optimisation to increase time spent with Nordea brand, completed calls and conversions.
Over the course of the campaign, Cavai recorded 17,000 unique conversations and 9x the conversion rate than Nordea's previous digital campaigns.
Nordea previously operated with targets of 0.5% conversion rate in digital display activities compared to this the chatbot campaign from Cavai delivered 4.4% conversions against recorded site visits. This was 3x higher conversion rate than the second-best campaign activity. i.e. contextually relevant digital ads from other major media houses used during the period.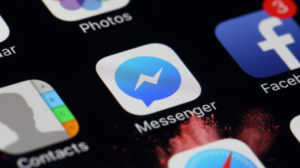 "Contextually controlled chatbots, delivered via display, are a great way to create a proactive dialogue between advertiser and customer. Using simple questions and answers, you can guide a user through the final steps to a conversion. Here, there was no need for advanced AI, on the contrary – a tailor-made, written conversation, where one must get into the mindset and decision-making process of the recipient, proved more suitable. It is important to work closely with editors to drive innovation in commercial solutions. The power of three-way collaboration between advertiser, publisher and Cavai as content producer and technology provider produced exceptional results," said Trond Fredriksen, Head of Commercial, ABC News.
"We are delighted with the results of our conversational advertising campaign that we did together with Cavai. Not only are we happy with the results, that were better than our benchmark, but the collaboration has been fun, professional and very agile. As a bank we are committed to keeping a relation with our audience, whether it's in a physical meeting or in digital channels. Cavai has enabled us to do this in a media landscape that is filled with monologues and push from advertisers. The best part – there is no human interaction. Fantastic! Our chatvertising campaign started out as a small test, but the positive feedback and amazing results are overwhelming, and we are excited to take this to the next level together with Cavai," said Pernille Ødegaard Pryser, Digital Marketing Responsible for Digital Sales, Nordea.
"Chatbots have become more and more common for many businesses, but it has not previously been known to have been utilised in prospective marketing. Nordea were delighted with results, Cavai proved the value of its product, and ABC News proved to be an innovative media house, with a valuable target audience," says Trond Fredriksen.
Source: Cavai