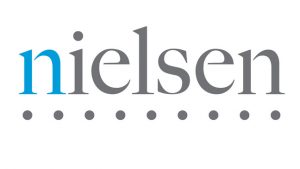 The latest Nielsen Digital Ad report looks at mobile ad performance, its connection to female users and trends to watch as the market continues to grow. The latest data examines the challenges in reaching the right consumers and exploring how successful mobile ads in the U.S. are reaching their intended audience, as well as trends to watch in this space.
Mobile advertisers have made significant strides in closing the gap with desktop advertising in recent years. Mobile ads now reach their intended audience 60% of the time as of Q2 2016 (up from 49% in the same period of 2015), which is on par with that of desktop campaigns — a factor that could influence  media buyers and sellers planning digital media campaigns.
Desktop continues to hold a slight advantage over mobile in campaign performance geared toward people aged 18-49, where mobile campaigns saw a lower on-target percentage compared with desktop campaigns, 64% versus 70%, respectively.
In campaigns aimed at people aged 18-34, mobile ads performed higher than those on desktop —63% compared with 53%, respectively. Similarly, mobile campaigns intending to reach people aged 25-44 performed higher than desktop campaigns seeking the same audience, 64% compared with 42%.
Generally, desktop campaigns have higher average on-target percentages with male audiences than with women, a trend which is reversed when it comes to mobile ads. Mobile ad campaigns have greater success reaching women than men across most age brackets. Among people aged 18-49, mobile ad campaigns were able to reach 53% of women and 50% of men in the intended audience. By contrast, desktop campaigns intended for this group reached 57% of men and only reached 45% of women.  Among people aged 18-24, mobile ad campaigns reached 28% of women in the intended audience compared with 17% of men in the same group.
Source: All Access Music Group