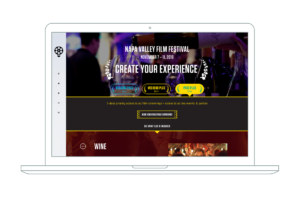 The Napa Valley Film Festival, taking place November 7-11, is an annual celebration of food, film, and wine, lighting up the towns of Napa, Yountville, Calistoga and St. Helena at the most colourful time of the year. Independent global creative agency Crowd was tasked to create digital marketing campaigns that would help streamline a more user-friendly purchase process.
Crowd designed a bespoke landing page for the marketing campaign to reflect the look and feel of the renowned festival. The 5-days event offered different pass packages that appeal to a variety of audiences. Each targeted campaign led to a special web page, offering highlights that engaged individuals, but also provided alternatives for those wishing to explore further. The Napa Valley Film Festival website was designed specifically to cope with the increasing levels of content and give the audience an easier way to navigate through the experience passes.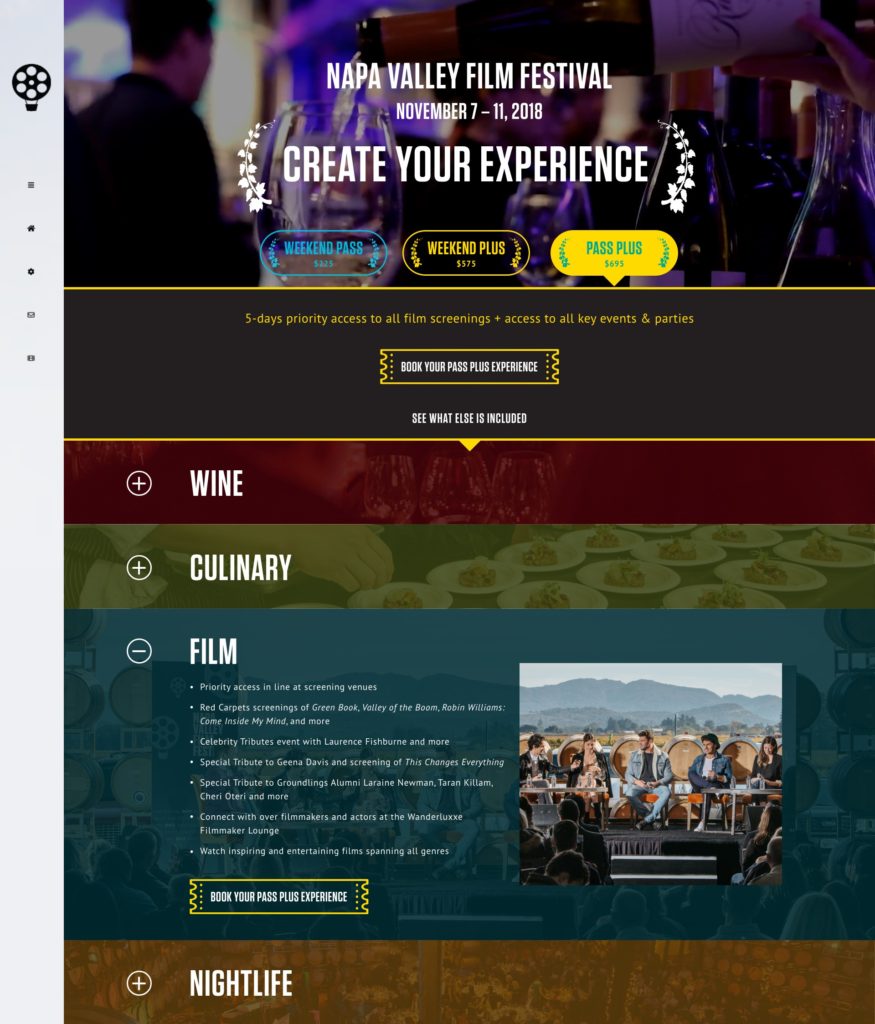 The social advertising campaign also included short animations, promoting the different aspects of the festival: Food, Wine, and Films. The videos featured images and graphical icons that targeted a specific audience. The subtle movement in the background was engaging and captured attention without overpowering the text.
Crowd reported better than expected results from the online campaign with a 3.3% click-through rate to the ticket purchasing stage, which was 174% higher than the projected numbers.
Emma Glazier, Head of Social at Crowd, says: "We worked closely with the organisers of the Film Festival on a wide expression of the campaign. We always design with the whole concept and brand identity in mind. We are very pleased with the results from our social advertising campaign."
Napa Valley Film Festival is held on November 7-11, 2018 in the Wine Country, California.
Source: Crowd