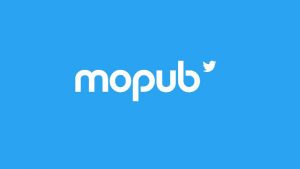 MoPub, Twitter's mobile ad exchange, is looking to get stickier with the buy side.
Following five months of beta testing, it launched a solution that aims to help marketers aggregate inventory types based on performance and to target them programmatically.
Advertisers that want a lot of installs, for example, can take advantage of the "high-CTR banners" package consisting of the top banners as ranked by click-through rate refreshed every 24 hours. Advertisers going after brand awareness on the other hand might use the "high video completion rate: >15 seconds skippable" package, which bundles the top video ad units that are less than 15 seconds long and groups them by completion rate.
The goal is to make it easier for marketers to target their audiences at scale on the MoPub exchange, said Beth Gilmore, MoPub's director of global demand.
"All of our inventory will essentially be available to create inventory packages from," she said.
What's in the packages will depend on the inventory type, and the type of inventory will be informed by the data MoPub can access as host to a large pool of supply across more than 49,000 apps. The data includes inventory type, performance data, such as clicks and video completion rates, and contextual data related to user habits and in-app behavior.
Although MoPub will not be using Twitter data to help create the inventory packages, marketers can use the exchange's audience packages product, which is powered by proprietary data from the Twitter firehose, to target specific groups of people with curated inventory.
For example, an advertiser can target an audience of sports lovers based on their Twitter activity via MoPub using a selection of the best-performing inventory across the exchange.
MoPub is also bringing in third-party location data through partnerships with the likes of Factual and adsquare to refine the targeting parameters further.
Marketers can buy the inventory packages using Deal ID, which removes the manual labor of creating and maintaining whitelists and blacklists.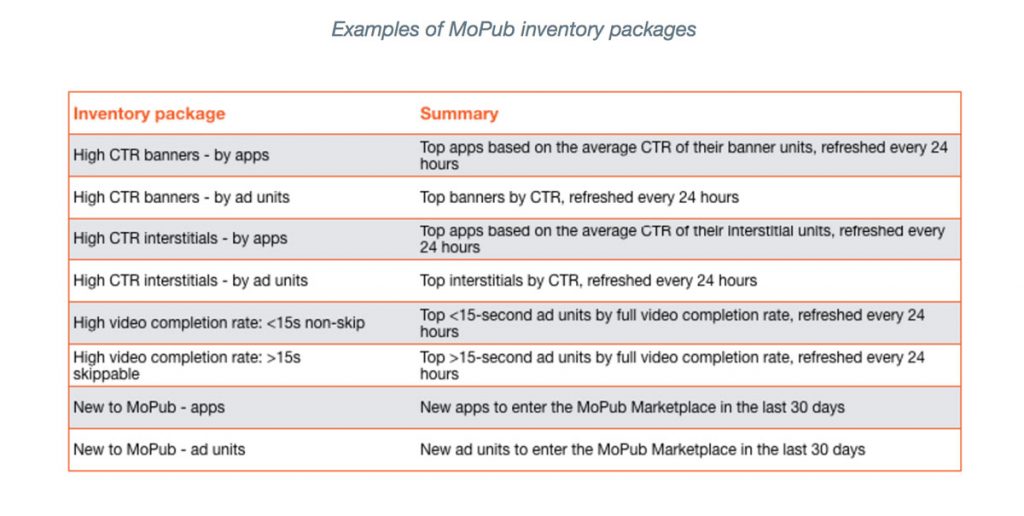 "We've heard from buyers in the past that when they're able to access inventory that performs really well, they want to lock it down and scale it," Gilmore said. "But before we started aggregating the signals into packages with Deal IDs, they had to do it themselves."
MoPub is launching with eight different inventory packages with plans to roll out more based on feedback from partners. In the meantime, MoPub will work on scaling existing packages.
A top priority will be to eventually expand its partnerships with third-party data providers.
"That should help us come up with new and interesting ways to leverage exchange-level data," said Gilmore, who noted that MoPub has several new products up its sleeve after an extended period on the down-low.
MoPub spent the past year or so iterating on previously launched products, including enhancements to rewarded video and native. But now, Gilmore said, is the time to be more top-of-mind with marketers.
"With the heightened focus marketers have on scaling mobile in programmatic," she said, "we need to get our name out there."
Source: AdExchanger