Mopinion,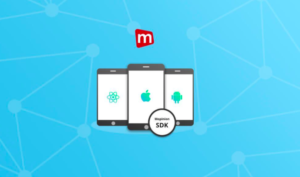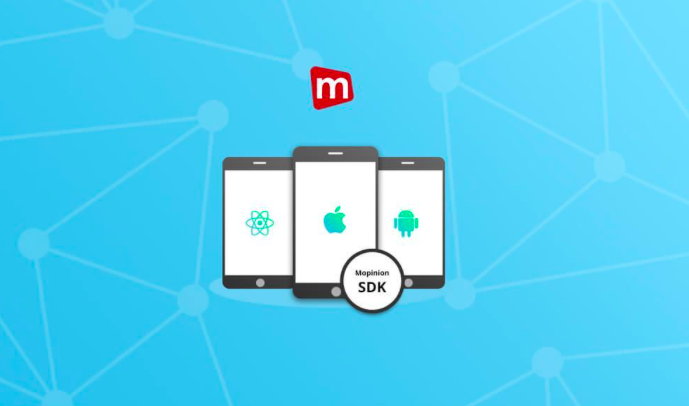 a market leader in online feedback analysis, has just launched a new mobile feedback SDK for companies collecting customer feedback in iOS and Android apps. This innovative solution will continue to provide marketers with an easy way of gathering powerful feedback within their native apps, only now with more customisation options, a wider range of targeting features based on in-app user behaviour and more advanced analysis capabilities.
Developed in response to an increasing demand from the market, this new SDK provides mobile developers and product managers with a flexible and easy-to-install solution for in-app feedback. In tune with the needs of these digital roles, the Mopinion SDK is unique in that it includes many important functionalities that other existing SDKs lack. For example, other SDKs tend to fall short in terms of their use of well-known customer experience KPIs (such as NPS), dynamic and easy-to-edit feedback forms, triggering options and in-app notifications based on events (certain user behaviour). These are all coveted tools of the modern marketer looking to improve their native mobile apps based on the voice of the customer.
Kees Wolters, Co-Founder and responsible for product management at Mopinion comments, "The constant and ever-increasing demand for a smooth mobile experience is defining the digital strategy of many businesses today, pushing them to take action and make improvements to their mobile apps continuously. As a result, in-app feedback has gained a lot of ground in the market as it enables these digital-first businesses to obtain meaningful insights – directly from their customers – into the mobile experience. "
The added value
Mopinion's SDK includes a wide range of features and capabilities that further enhance the feedback collection and analysis processes allowing marketers to achieve greater and more in-depth customer insights than most other feedback SDKs. Additionally, this SDK is part of a wider all-in-one solution for collecting and analysing feedback on all digital channels including websites, mobile web and email. This solution brings all data from these digital channels together giving our clients a better view and understanding of the digital customer.
Customisable feedback forms
Marketers are provided with multiple options in terms of customisation and targeting. Unlike other providers, Mopinion's clients are not limited to standard templates (that simply consist of just a rating and open comments section), but rather they can customise feedback forms however they wish. The software includes scoring options which are popular in the field of Customer Experience, such as Net Promoter Score (NPS), Customer Effort Score (CES), Goal Completion Rate (GCR), Customer Satisfaction (CSAT) and more. There are also various research elements to choose from such as multiple choice, selection lists (drop down lists), contact forms, and more.
Clients can also set up notifications or messages with the new SDK. These customisable notifications help digital teams meet important marketing needs such as onboarding, influencing how visitors navigate within the app, informing customers of special offers or maintenance.
Feedback form triggers based on behaviour
Since you cannot activate feedback forms via mouse movement and click behaviour in a mobile app, you have to adapt your approach. Using the Mopinion SDK, you can trigger feedback forms based on certain events. Examples of these events include performing a search, tapping on a button with your finger, or leaving an (ordering) process. What's particularly unique about the new Mopinion SDK is that it now enables clients to combine these events. In other words, a feedback form can be deployed using a combination of multiple triggers.
For example, you can customise trigger settings so that after a user navigates to a specific part of the app such as an in-app search function, 50% of users are shown a feedback form if they have used the app for at least 60 seconds.
Visual feedback
The Mopinion SDK also allows Mopinion clients to collect visual feedback via their mobile app. This type of feedback gives mobile users the opportunity to add a screenshot from the app to their feedback. Once the screenshot option is selected in the feedback form by the user, the Mopinion software renders a screenshot and saves it in the Mopinion admin suite, which can then be analysed alongside other feedback items (e.g. scores, feedback categories or user agent).
Advanced analytics
All feedback collected via the SDK trickles automatically into the customisable dashboard, where you can compare and zoom in on different feedback variables and trends. Mopinion clients can also analyse feedback items using text and sentiment analysis, categorise feedback automatically, set up email notifications, assign feedback tasks to team members, add notes and much more.
Universal compatibility
The Mopinion SDK is compatible with both iOS and Android operating systems. However, in addition to using programming languages Swift (for iOS) and Java (for Android), developers can also use React Native. React Native is an increasingly popular framework used to build mobile apps.
Source: Mopinion