The Digital Place Based Advertising Association (DPAA) announced that Mobiquity Networks, the largest network of retail mall mobile advertising beacons in the US and a wholly owned subsidiary of Mobiquity Technologies, has joined the rapidly growing trade marketing association.
Mobiquity Networks enables marketers to reach shoppers before they make purchase decisions, providing them with hyper-relevant, localized ads in real time. The company utilizes location-based mobile technologies to enhance the ROI of mobile ad spends and access real-time customer location data for measurement & management.
"Mobiquity is at the forefront of very powerful confluence of digital out-of-home and mobile," said Barry Frey, President & CEO of DPAA. "There is no media tandem that is more effective in reaching consumers when they are on the path to purchase. In Mobiquity's case, the consumers are literally within seconds from the retailer's door, and Mobiquity can identify them via mobile detection."
Sean Trepeta, President of Mobiquity Networks, said, "Joining the DPAA and tying our ability to bring mobile engagement, targeting and attribution to the association is a key element to attaining long-term success in the digital out-of-home market. We think it's important to have a seat at the table with the leaders in the digital out-of-home space and the DPAA provides us with that opportunity.   We are looking forward to working closely with the DPAA team and membership to make mobile a big part of the DPAA story in 2017 and beyond."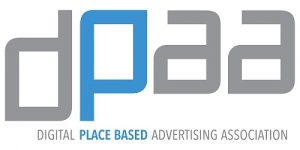 The DPAA is a digital out-of-home marketing association that has created a strong community environment in which members drive and promote their digital capabilities.
The DPAA has proven to be a business accelerator and concierge/consultant for members, who enjoy numerous benefits. These include admission to quarterly "mini summit" meetings with ad industry and DPB/DOOH leaders; access to an extensive database of research, best practices and case studies; tools for planning, training and forecasting; social media amplification; publication discounts; an opportunity to participate in media partnerships as well as the DPAA-Nielsen Service Bureau and DPAA-Nielsen Digital Diploma Series Training Program; insights on software and hardware solutions; further integration into the advertising ecosystem as part of the video everywhere conversation and marketing campaign; and more.
Source: Mobiquity Networks