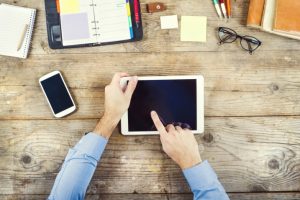 Mobile devices will become the main platform globally for viewing online video in 2016, according to the latest forecast from ZenithOptimedia.
The Publicis Groupe media agency's Online Video Forecasts 2016, says consumers around the world will spend an average of 19.7 minutes a day viewing online videos on smartphones and tablet computers.
This compares to 16 minutes on fixed devices, such as desktop computers and smart TVs, and represents a 39% leap for mobile on last year's figures for mobile.
Despite more video being watched on smart TVs, fixed video consumption will be static overall this year due to viewing lost from desktops to mobile devices.
The annual report, published by Zenith for the second time, forecasts mobile video consumption will grow 33% next year and then a further 27% in 2018, when it will reach 33.4 minutes a day. Zenith expect mobile devices to account for 64% of all online video consumption in 2018.
Meanwhile online video adspend, which was worth $17.5bn (£13.2bn) in 2015, is forecast to grow at an average rate of 19.8% a year, reaching $30.1bn in 2018.
Jonathan Barnard, head of forecasting at Zenith, said: "The spread of mobile devices and high-speed connections means consumers will have online video content at their fingertips throughout the day. This creates new opportunities for advertisers to communicate with consumers, using online video ads to combine the brand-building power of audiovisual advertising with pin-point targeting and personalisation."
Source: Campaign Live