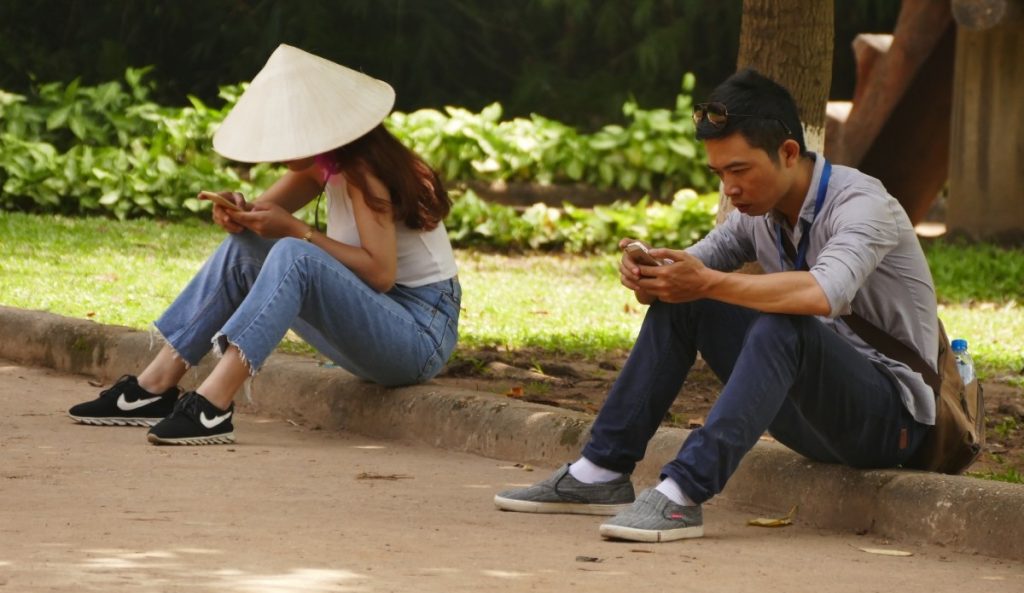 Digital ad spending in the Southeast Asia is set for a significant rise, as mobile sees heavy investment across the region.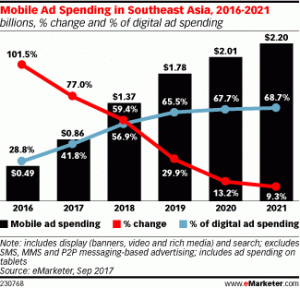 Indonesia, Malaysia, the Philippines, Singapore, Thailand and Vietnam will all see their digital ad spend increase by double digits in 2017 and 2018, according to eMarketer. Spending will surpass $2.2bn across these markets, accounting for nearly 69 per cent total digital ad expenditures, by 2021.
Indonesia, the Philippines and Vietnam are expected to see the strongest growth in mobile ad spending, thanks to heavy smartphone adoption. Indonesia will increase its outlays by 80 per cent, while both the Philippines and Vietnam will double their ad spend this year.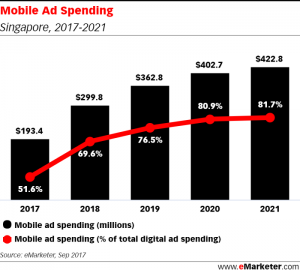 eMarketer expects Singapore to increase digital outlays this year, accounting for 23.8 per cent of total ad spend in the nation, despite slowing growth in recent years. Digital ad expenditures are expected to total around $520m by 2021, with mobile accounting for 81.7 per cent of digital ad spend.
"The developing economies of Southeast Asia are well placed to become Asia's next top-ranking digital advertising growth markets as these economies reap the gains from a 'development catch-up' with favourable demographics, increasing smartphone adoption, expanding internet access and declining data prices," said eMarketer senior forecasting analyst Shelleen Shum.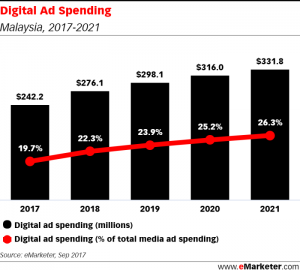 In Thailand, eMarketer forecasts a rapid expansion of eCommerce in coming years, which in turn will see an increase to digital ad spend. In 2017, digital will account for 18.5 per cent of media ad spend in the Southeast Asian country. This is expected to rise to 28.7 per cent by 2021.
"Undoubtedly, ecommerce will be a key driver in the years to come as investments from global giants pour in to shape Southeast Asia's ecommerce scene and merchants determine how best to win the attention of a new generation of digital shoppers," said Shum.
Source: Mobile Marketing Magazine