Mobile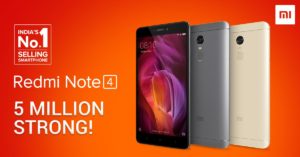 ad spend in India is set to rise by 75% in 2018, accounting for more than half of all digital spend, even though spend on television still holds top spot.
This is according to a report by eMarketer, which also adds that India will see more than a quarter (337 million) of India's population use a smartphone as a result of rise in the sales of low cost smartphones.
India has already overtaken the US to rank as the world's second largest smartphone market after China as a result of the strong growth of brands like Samsung and Xiaomi.
"India still faces technological challenges that are holding back mass smartphone adoption," said Chris Bendtsen, senior forecasting analyst at eMarketer.
"Mobile internet speeds are among the slowest in the world, around two-thirds of the population still lives in rural areas, and feature phones are by no means obsolete.
"That being said, advertisers can still be optimistic about the future. Smartphones are getting cheaper, mobile data prices have fallen and urbanization continues. Over the next four years, as speeds and rural reach improve, eMarketer expects the smartphone audience to reach close to half a billion users."
Source: The Drum