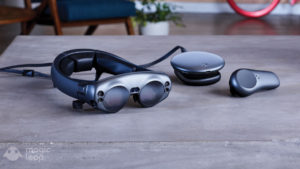 Magic Leap, the much-buzzed-about and secretive augmented reality firm, has finally released its headset to developers, although the AR device will only be available in six US cities. Magic Leap One Creator Edition costs $2,295 (£1,781) and is a standalone AR system that incorporates a wearable computer and head-mounted display.
The headset is currently only available to "developers, creators and explorers" located in Chicago, Los Angeles, Miami, New York, Seattle and the San Francisco Bay Area. Magic Leap has said that the device will come to "many more" cities later this year, although whether that will include an international release is not clear at the moment.
The Magic Leap One runs on LuminOS, a proprietary operating system that is designed to get the most out of the device's spatial computing platform, and the device also comes with a core set of applications including the Helio web browser that delivers 3D and spatial web experiences. The Creator Edition also includes Magic Kit, a toolkit for creating augmented and mixed reality experiences, and a number of preview experiences such as a "hyper-realistic" action game called Dr. Grordbort's Invaders and a collaboration between Magic Leap and Icelandic band Sigur Rós.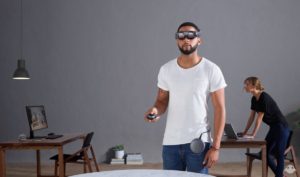 "Join us on a mind-expanding journey into the outer reaches of human creativity," said Magic Leap in a blog post announcing the launch of the Creator Edition. "Magic Leap One Creator Edition is a spatial computing system that brings digital content to life here in the real world with us. Its unique design and technology lets in natural light waves together with softly layered synthetic lightfields, enabling creators to build unbelievably believable interactive experiences and create worlds within our world. And this is just the beginning."
Comparing the Magic Leap One to similar headsets, it is more expensive than any other consumer VR device on the market, including the HTC Vive Pro, but cheaper than Microsoft HoloLens, the mixed-reality headset launched by the computing giant two years ago. The Magic Leap One also boasts a wider field of view than the HoloLens, although it is smaller than most current virtual reality headsets, and a battery life of three hours, better than the Oculus Go and Google's self-contained VR headset the Lenovo Mirage Solo.
Source: Mobile Marketing Magazine