VR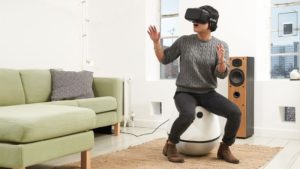 and online shopping are often portrayed as enemies of brick-and-mortar retail, but shopping mall anchor Macy's plans to embrace both technologies in a bid to improve its sales, reports FurnitureToday. Speaking at the ShopTalk retail conference in Las Vegas, Macy's CEO Jeff Gennette announced that he will bring VR furniture-selling tools to 50 stores by this summer and plans to offer the immersive shopping technology in "as many stores as possible."
According to Gennette, the virtue of virtual reality is its ability to "sell more furniture with less, or even no, square footage devoted to displaying it." Macy's piloted a VR system that let customers use an iPad to add furniture to a room, move the pieces around until they seemed optimal, then experience the fully furnished room using an HTC Vive VR headset. The system enabled customers to feel more comfortable about furniture fit and "significantly increased" both total transaction sizes and sales of items that Macy's carries but didn't keep on site.
"By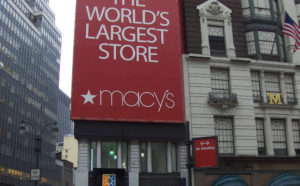 putting the VR experience in our stores as a sales aid," said Gennette, "we can offer a full range of furniture in a dramatically smaller space." He said that it actually needs "about half the space" Macy's previously used for furniture. In addition to the thrill customers may get from using the new technology, VR will enable Macy's to offer furniture departments in locations that didn't have them before.
Macy's is also revamping its web and mobile sites, adding more pick-up and delivery options and introducing a mobile payment option to its app — all leveraging online technologies to improve the brick-and-mortar experience. Checkout lines are "the No. 1 pain point for our customers," Gennette noted, and the mobile app will help eliminate them. Instead, customers will be able to self-scan items and buy them with app-stored credit cards, then go to a dedicated desk to have security tags removed by a sales associate.
Source: VentureBeat