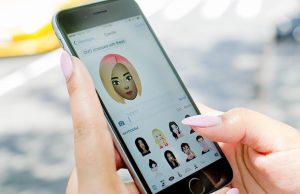 Beauty brand L'Oréal has launch a new emoji keyboard that lets mobile users share styles in a single symbol.
The 'Beaumoji' keyboard includes 130 emojis from its extensive brand portfolio, which includes Urban Decay, Nyx, Giorgio Armani Beauty, and Essie.
The keyboard joins a pool of over 250 other mainstream brand emoji keyboards like Dove, Cosmopolitan's "Cosmojis," and Harpers Bazaar, but Vice President of Innovation and Entrepreneurship at L'Oréal, Rachel Weiss, says she is not concerned about an emoji bubble.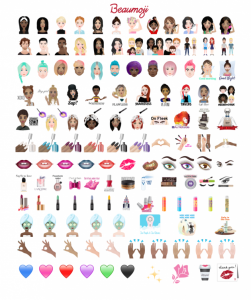 "We tested the keyboard last year and having a more comprehensive platform around beauty can actually be helpful," she says, adding, "That's why there's 130 emojis, so there's a comprehensive ecosystem and [so we are] not just launching a single brand once."
The keyboard aims to attract younger users who keep up with trends, by featuring categories including 'It Girl,' with illustrations of current beauty trends, 'Pampered Life' with characters wearing facial masks or having their hair dyed, as well as using 'Iconic' L'Oréal-brand products.
Beaumoji also features categories titled 'beYOUtiful' and 'Love' which includes heart icons, raising hands up in prayer and two hands clinking champagne glasses together.
Source: Net Imperative