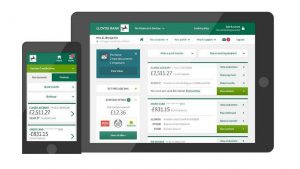 The latest snapshot of the mobile banking industry to be compiled by Forrester has ranked Lloyds Bank at the top of the tree for functionality and usability in the UK as well as charting the rise of intelligent branding.
Based on a survey of 3,870 UK online consumers researchers found that 35% of respondents had made use of a smartphone to access their bank account on a monthly basis, with a further 21% making use of their tablet.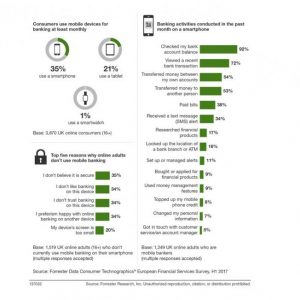 The most technologically adventurous 1% even made use of their smartwatch for the purpose.
A separate survey of 1,519 individuals who refrained from dabbling in mobile, contained within Forrester's European Financial Services Survey, found that at the opposite end of the spectrum people are just as keen to log off entirely.
Of the reasons given not to use mobile banking security topped the list with respondents variously distrustful of the banks to handle their data, favouring other online gadgets for the purpose.
Separately Forrester estimated that B2B eCommerce in the US will hit $1.2tn by 2021.
Source: The Drum