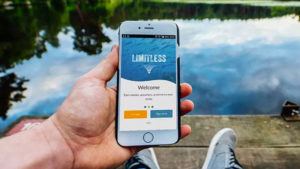 Limitless, the UK-based inventor of a SaaS platform providing AI and crowd sourced customer service solutions, announced that it has entered into a partnership with professional services firm PwC.
The partnership is one of the first of its kind and will be a game-changer as it will embrace good-gig practices which are sensitive to regional legislation and rights of freelance workers. Under the agreement, PwC's legal team will help Limitless deploy its gig-based Crowd Service model globally by liaising with lawyers in its global legal network to put in place commercial and robust localised contracts.
Limitless delivers a crowd sourced customer service solution which allows companies to connect with their most loyal customers (a.k.a. Ambassadors) and rewards them for providing on-demand customer service. Using the Limitless app, Ambassadors answer customer queries and get paid per resolved question which they can withdraw at any time.
The partnership with PwC is crucial in driving the adoption of Limitless' crowd sourced customer service model across multiple markets while staying true to its ethos of ensuring Ambassadors are given a 'good-gig'. This venture is important as both firms are confident that with gig-economy based work on the rise, and with increased focus on the employment status, global enterprises will adopt practices which put the interests of their freelance workers at the forefront.
Tilly Harries, Director at PwC, says: "We are delighted to embark on this pioneering partnership with Limitless. We have in-depth experience in helping companies operate successfully in the freelance economy space protecting the interests of both parties through clear contractual terms; Limitless can now leverage our expertise and our global legal network to accelerate their go-to-market and deploy at an enterprise level across multiple territories. We are also excited to be furthering the cause of 'good gig' through embracing solutions which safeguard the interests of freelancers, no matter where they live in the world."
CEO and co-founder of Limitless, Roger Beadle, adds: "This is a landmark collaborative project for Limitless as we work towards our vision to be the good-gig company. Through our partnership with PwC we are one of the first gig-economy platforms to invest in deploying compliant local terms. This means that whether our Ambassadors are based in the US or the Netherlands, they will be protected under their own governing law and jurisdiction. We are committed to safeguarding the interests of our freelances wherever in the world they may reside, and believe everyone deserves to be treated fairly and feel valued. Now that these terms are in place, we can scale rapidly and cost efficiently, whilst reassuring our clients that their Ambassadors' interests are taken care of in all the markets they operate."
Source: Limitless