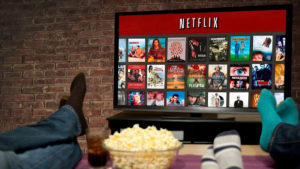 Investment in over-the-top (OTT), the delivery of premium video content over the internet, is continuing to rise rapidly around the globe with spend set to reach $129.3bn within the next five years.
According to Warc's latest report, $46.6bn – or 36 per cent – of OTT investment will be spent by advertisers on ad-funded video-on-demand (AVOD) platforms by 2023, almost double the amount invested by advertisers today.
In 2018, according to data from Digital TV Research, the OTT market has a value of $68.7bn – which represents a 29 per cent increase from the $53.3bn invested in 2017. 34.7 per cent – $23.8hn – of the investment will be made by advertisers across AVOD platforms.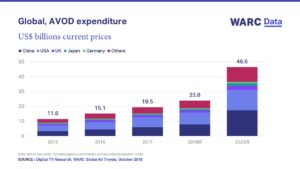 With that, China is expected to overtake the US to become the world's largest AVOD market, thanks to $8bn in ad spend compared to the US's $7.9bn.
"Consumers' voracious appetite for video content anywhere, on any device, has been propelled by SVOD services such as Netflix," said James McDonald, data editor at Warc. "But it is AVOD platforms which present the opportunity for advertisers to marry rich consumer data with pinpoint targeting during engaging content."
Source: Mobile Marketing Magazine