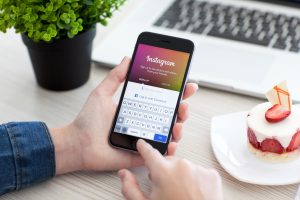 Instagram is getting bigger. Still. The photo-sharing app, owned by Facebook, now has 500 million monthly active users, the company said Tuesday, which is up from 400 million last September.
That's 100 million new users in roughly nine months — the same nine-month window it took to grow from 200 million to 300 million users, and 300 million to 400 million. That's a pretty steady clip. Roughly 80 percent of those accounts are from outside the U.S., up from 75 percent last fall.
The company also announced it has more than 300 million daily active users, which is slowly becoming a more important metric. (The MAU metric is still the industry standard, but it's easier to manipulate and not everyone likes it.)
Facebook breaks out DAUs, and it's the metric shared by others like Snapchat and Tinder. So Instagram is also getting on board.

Here's a look at how Instagram now compares to Facebook's other major standalone apps:
Instagram: 500 million MAUs (300 million DAUs)
Facebook: 1.65 billion MAUs (1.09 billion DAUs)
WhatsApp: 1 billion MAUs
Messenger: 900 million MAUs
Source: CNBC