InMobi,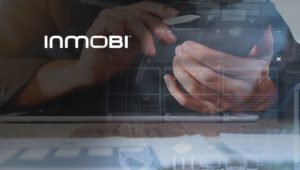 an independent mobile in-app advertising platform, has announced an expanded integration of Integral Ad Science (IAS) verification solution to include IAS Firewall tags that now provides advertisers with enhanced viewability reporting for their mobile in-app VAST (Video Ad Serving Template) video campaigns. Recently, InMobi announced that it has acquired AerServ for $90 million.
In March 2017, InMobi became the first to offer MRC accredited in-app IAS video viewability by integrating the IAS SDK. This announcement further extends InMobi's support for IAS in-app video viewability from publisher-side tags only, to now also being able to run IAS Firewall Tags which provides additional benefits for buyers.
Advertisers can now leverage IAS Firewall Tags to run in-app VAST video supply on InMobi Exchange, eliminating operational challenges for high-impact mobile video advertising. InMobi and IAS VAST video metrics will now appear on the brand's IAS dashboard, allowing buyers to see InMobi within the existing viewpoint where all of their IAS campaign data appears.
Anne Frisbie, SVP, Global Brand and Programmatic at InMobi, said, "Buyers have the right to a trusted third-party measurement of their digital media and consumers should be able to enjoy non-disruptive mobile video advertising. Until now, viewability support has been operationally challenging for in-app video advertising for agencies. Today, we are making IAS video viewability for in-app as easy as desktop and mobile web inventory while maintaining a buffer-free and seamless video experience for consumers."

Jason Cooper, GM, Mobile at IAS, said, "IAS is excited to further enhance our partnership with InMobi, providing our customers with the improved VAST video metrics of our verification solution for in-app devices. Through this partnership, transparency and greater insight into in-app performance are easily within reach for both publishers and advertisers alike."
By offering IAS video viewability with VAST rather than VPAID, InMobi is able to fully pre-cache video ads so that advertisers are able to receive viewability metrics and consumers are able to enjoy buffer-free mobile video experiences.
A buffer-free (0.06-second average load time) experience with VAST means higher advertising performance and less loss of inventory for publishers when compared to VPAID since the user drop off rate increases while waiting for ads to load. A shorter video creative ensures higher completes and better mobile ad viewability.
Source: MarTech Series