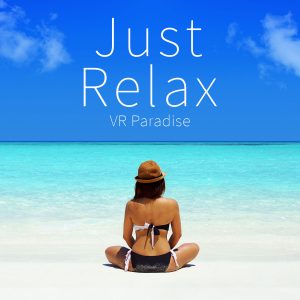 Independent virtual reality start up Mostly Human Studios has released Just Relax, a virtual reality relaxation and meditation app for the Samsung Gear VR that uses a hybrid rendering approach to place the user in a beautiful beach paradise that can help them de-stress and unwind.
The app allows the user to sit and relax with gentle waves lapping against the shore, moving clouds floating by, a sparkling ocean horizon and the sound of tropical birds singing in the distance, all realistically rendered in virtual reality by using a mix of pre-rendered stereo images and realtime vfx.
A simple one touch control system allows the user to change between three different times of the day: Sunny afternoon, golden sunset and moon lit beach surrounded by candles, twinkling stars and the occasional shooting star streaking by.
"We wanted to create the best looking and most realistic environments possible on the Gear VR and decided not to go with a real time or video solution as both have their issues with quality" said Paul Davis, principal developer at Mostly Human Studios.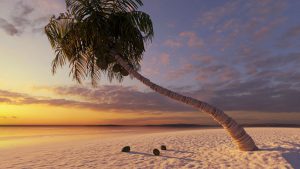 "Instead we opted for a hybrid of pre-rendered stereo 3d scenes and real time particle effects that keeps the environment feeling alive and not static. User comments and YouTube reviews have been very positive and we've had great compliments on the visuals".
Mostly Human Studios is an indie start up by video game artist Paul Davis and aims to push the boundaries of virtual reality and make the most immersive experiences for people to enjoy and benefit from.
Source: Mostly Human Studios