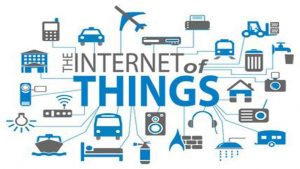 Research from the IAB into the Internet of Things (IoT) claims that 65% of owners of such devices are open to receiving ads on these screens – a statistic that is likely to prove interesting to marketers in the run-up to next month's Consumer Electronics Show where connected devices are likely to take center stage.
The study launched on December 15 claims that 62% of American consumers own at least one IoT device, such as a connected car, smart TV or fitness tracker, and almost two-thirds of them are willing to receive ads on such devices. An additional 55% of US adults – whether they're an IoT device owner or not – say they are open to see ads on such products, as long as there is a perceived value exchange.
For instance, almost half (44%) of such participants in the study said they would be open to receiving a coupon from a brand on such devices, while 30% said they would be interested in extra features and another 19% expressed interest in access to exclusive games in return for viewing such content.
The report, conducted by MARU/VRC&C, also said that 62% of IoT device owners said they had already seen an ad on their gadgets, with owners of such products likely to be parents aged 18 to 34 with college educations and household incomes above the national $50K average.
Patrick Dolan, IAB executive vice president and chief operating officer, said growing familiarity with IoT devices was at the core of increasing consumer receptiveness to seeing ads on such emerging technologies.
"To access the coveted IoT audience that is already open to receiving ads on their devices, advertisers need to consider 'added incentives' for their messages as adoption continues and marketers learn to weave the IoT into their strategies," he added.
The research was conducted among MARU VCR&C's Springboard America online panel (~250,000 US members) using an online survey. 1,200 US representatives ages 18-74 participated between August 3-8, 2016.
The most popularly owned IoT devices are connected/smart TVs and streaming devices (47%), followed by wearable health trackers (24%) and Internet-enabled home control devices (17%).
For consumers considering an IoT purchase, connected/smart TVs and streaming devices were the top choice (39%), followed by:
Connected cars (37%)
Wearable health trackers (32%)
Internet-enabled home control devices/systems (31%)
Internet-enabled voice command systems (31%)
Internet-enabled appliances (30%)
VR headsets (30%)
Smart watches (27%)
Smart glasses (21%)
A full copy of the report can be downloaded here.
Source: The Drum