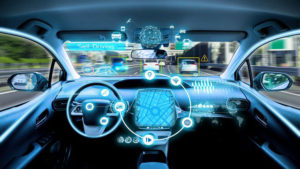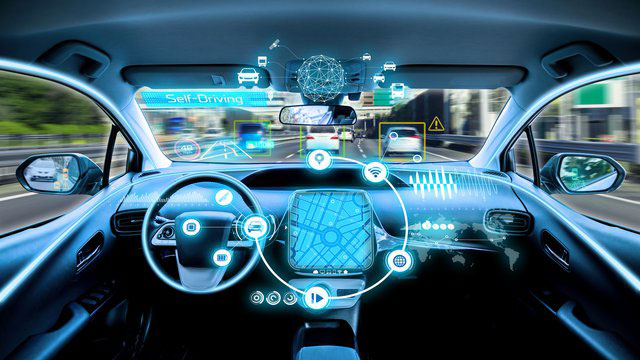 I've got a problem with the Internet of Things.
Here it is: it's too big. A bit like our old frenemy Big Data, where it now seems that all data is big. I accept that the definition of IoT includes all connected devices and vehicles. What's driving me mad is that we single out separate aspects of the IoT like the connected car for special attention. Really, they're just various forms of computers, with even the most basic of today's models possessing many times the processing power of Apollo 11.
Surely, what makes the IoT intriguing was not connecting computers together, as we've been doing that for a long time, but rather the power of connecting your kitchen cupboard, power drill or wellington boots to the internet – and what you can learn from that connection.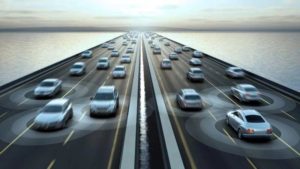 I'm certain that the IoT will, like data analytics, find needles in the haystack of ideas, silver linings in the clouds of mystery and opportunity, and I look forward to being pleasantly surprised when it does, but where does that leave connected cars, a concept already well advanced?
I recently drove 1,200 miles in seven days across The Netherlands and Germany in a wonderful, brand new Volvo V90. Smooth, fast and surprisingly economical, it was, as I expected having listened to an industry informed friend of mine, more of a triumph of data-enabled driver aids than mechanics; notwithstanding the impressive economy for a 250hp automatic.
The aim for that model seems to have been towards green and for hi tech. As a customer experience, it was good. The cruise control accelerated and braked, it didn't panic when someone cut into my braking distance, warned me when someone was in my blind spots and even tugged gently at the wheel to keep me from drifting out of my lane.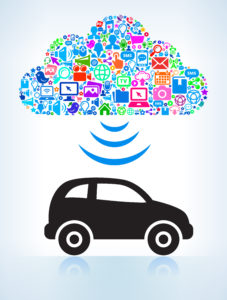 It seems there are many mainstream brands offering such wizardry. This reminded me of a conversation with a friend, who told me, 'It's hard to buy a bad car today, they do much the same. It's in the overall experience that we're trying to differentiate.' Herein lies my conundrum. Is the connected car really that connected to the driver? Is it still a product, or an experience play? If the technological playing field is largely flat, and the marketing conversations took the line of 'my car looks great, works great and the service is great' would brands be more or less successful?
Furthermore, for all of the brilliance of connected car technology and its ability to navigate, make calls, tell us we're running out of fuel, need a service, is it truly connecting to us? A car is usually our second biggest purchase and yet, for a lot of people, it's often not that great of an experience. Sadly, although it's improving, too few enjoy the aftersales experience. The car may look great and drive great but what else is?
Cars connect us to places making our lives more enjoyable; from the common commute to fantastic family trips and much more. Yet despite their technological advancements, I feel that there is still a world of opportunity for them to connect us to even better experiences from the mundane to the magical. I travel regularly and will give every bit of data I have to a hotel chain or airline in return for the slightest chance of a chocolate on my pillow or cabin upgrade.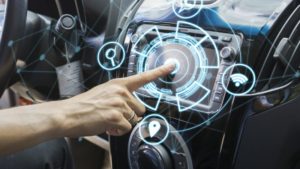 I'll also absolutely consider their special deals for car hire, restaurants and other affiliates. Furthermore, I will plan to stay with them as I build my points, to be redeemed further down the line. This is effective loyalty in action; assuming the product is still good!
Research suggests that there are six main selling points of the connected car: driver assistance, safety, entertainment, well-being, vehicle management and mobility management. That's also how they rank in terms of importance to the customer. Although useful categorisations, I can't help but feel that it's somewhat ironic that it is how these connect and work together that will deliver the greatest customer value.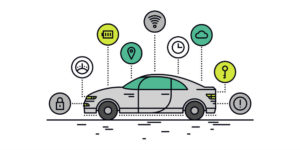 The possibilities of the connected car seem endless, especially given Visa's recent announcements of embedding payment technology within vehicles to make fuel, food and even insurance payments a smoother ride for drivers. Given all these developments, I truly believe that the greatest potential of the connected car lies with the uniting lots of different elements to deliver a great experience, while using data to connect me and my passengers to higher levels of utility, efficiency and fun.
I really want my connected car to drive me into a better life, and the way for it to do that is by channelling all that smartness, technology, and insights into me, my world and how I drive, to make my life journey a smoother one. That's how to take a big concept like IOT, and make it just small enough to fit inside your car: tailor it to an audience, and make it relevant and specific to an individual, real world, value-added experience.
Article By Jed Mole, European Marketing Director, Acxiom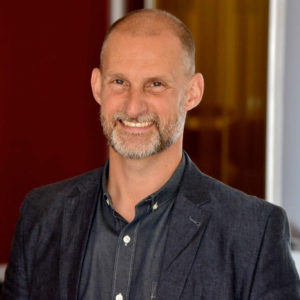 About Jed:
Jed is vice-president, marketing for Europe, responsible for Acxiom's communications with its target audiences. Since joining Acxiom in 1996, Jed has held various leadership roles and has worked directly with leading brands such as P&G, Sony, Dell and Hearst Publications.
Prior to Acxiom, Jed worked for Cable & Wireless, Ernst & Young and the Royal Navy. Holding a BSc degree in economics & management studies from the University of Cardiff and a diploma in marketing, Jed is passionate about 'human data', how data can drive value to consumers.  Jed is a keen musician, both writing and performing.
Source: Acxiom