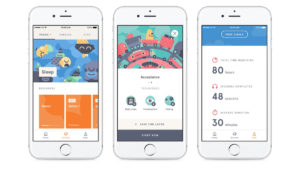 Meditation app Headspace has acquired Alpine.AI, formerly known as VoiceLabs, in an effort to strengthen its voice and AI technology. The digital wellness service, which has over 31m users, acquired both the team and technology of Alpine.AI, which was an early leader in the digital assistant market.
"We are excited to announce that Headspace is acquiring our product, team, and technology to help build an indispensable health assistant," said Adam Marchick, CEO and co-founder of Alpine.AI. "We are thrilled to be dedicating our efforts to coaching and guiding users to build healthy routines.
"Consumers have self-improvement goals and stressors daily, and Headspace is offering its more than 31m members the ability to use the product in more natural and conversational ways. Alpine's machine learning capabilities accelerate Headspace's efforts to bring these new conversational experiences to market."
Marchick will retain an advisory role doing forward, with Headspace's new chief technology officer Paddy Hannon leading the Alpin employees who are joining Headspace's offices in San Francisco. The terms of the deal have not been disclosed, but Alpine.AI co-founder and chief technology officer Alexandre Linares and three engineers are among those moving to Headspace.
Headspace, which is valued at $320m (£247m), is hoping that Alpine.AI's expertise in voice recognition and control will help the app distinguish itself among a number of competitors and retain its current lead in the market. Alpine.AI's former projects include a voice advertising product, an analytics service for voice app developers, and a solution designed to build voice shopping apps by importing catalogue data from retailers.
Users primarily interact with Headspace through audio, largely in the form of guided meditation sessions led by Andy Puddicombe, co-founder of the company and an expert in meditation and mindfulness. Adding voice controls is a natural extension of the app's design, especially given the growing popularity of smart speakers and other devices that integrate voice-based controls.
Source: Mobile Marketing Magazine