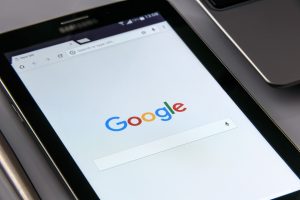 Google is partnering with internet security provider Cloudflare and native programmatic ad network TripleLift to improve its Accelerated Mobile Page (AMP) ads.
This partnership coincides with the introduction of Firebolt, a Cloudflare solution that speeds up and secures ad delivery. Firebolt is said to enable 'ad networks to improve the ad viewing experience for increased conversions' and help publishers to monetise content.
"Slow, malware-ridden ads drive end users to install ad blockers, and unfortunately, that means publishers lose the ability to make money off broadly accessible content," explained Matthew Prince, co-founder and CEO of Cloudflare. "Cloudflare's Firebolt addresses the end user concerns of slow, unsafe online advertising, helping ensure that publishers can get paid for their content while still making it available to the broad Internet."
Cloudflare says that ad networks benefit from faster ad load times, increased security and support for AMP for Ads with Firebolt. TripleLift has used Firebolt to serve AMP ads on Time Inc.'s properties – with Cloudflare reporting that ads loaded six times faster and Time Inc. seeing 13 per cent more revenue compared to traditional ads.
"Cloudflare was easy to set up, and we saw an impressive difference in the speed of ad delivery with Firebolt's support for AMP for Ads," said Shaun Zacharia, co-founder and President of TripleLift. "AMP Ads loaded six times faster and were three times lighter than comparable standard ads."
Source: Mobile Marketing Magazine