Audio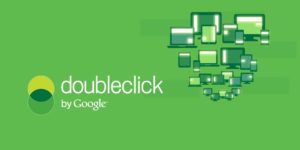 ads are now available via DoubleClick Bid Manager (DBM) meaning advertisers can now purchase spots on Google Play Music, Spotify, SoundCloud, and TuneIn, with Pandora coming soon, via the platform.
The new audio advertising offering comes at a time of growing buyer demand, according to Google, with the company citing research claiming that over 1.2 billion people use music streaming services on a daily basis.
In a blog post announcing the launch, Jean-Claude Homawoo, product manager at DoubleClick, stated that the launch offers brands a "new terrain for brands to reach an engaged audience" plus an opportunity to "break through the noise" across devices.
"Over half of US radio buyers believe that buying audio ads programmatically streamlines workflows and 75% believe it provides the benefits of real-time optimization and reporting," he wrote.
"Audio ads bought through DoubleClick help brands connect with people even when they aren't engaged with the screen on their device. In these moments when they are listening to audio, people aren't overwhelmed with multiple ads, meaning that brands who are present get higher share of voice."
Source: The Drum