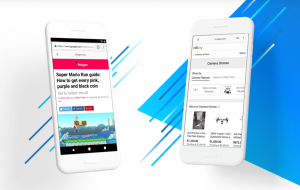 Google's Accelerated Mobile Pages (AMP) format, aimed at creating faster-loading versions of webpages for mobile browsing, has received a big boost today with the search giant acquiring tech firm Relay Media.
Relay Media was co-founded by David Gehring, a former Google employee, and has been involved in the AMP Project since its inception as part of a joint venture between Google and a group of leading European news publishers. Gehring, who is currently CEO of Relay Media, served as part of Google's partnerships team, and also held a senior role at The Guardian.
"We're excited to announced that Google has acquired Relay Media's AMP Converter technology," said a Relay Media spokesperson in a statement on the company's homepage. "Service for current customers will continue uninterrupted as we transition the Relay Media AMP Convertor to Google's infrastructure. We're pausing new publisher onboarding as we focus on the integration effort."
AMP is one of Google's central efforts to maintain the mobile web as a viable alternative to native apps, and it has invested considerable time and money in developing the technology. Bringing as much as possible of the process under its own auspices makes sense, especially as AMP is expanded from publishers to eCommerce and other kinds of online content.
However, Google has faced growing criticism that AMP, along with similar efforts like Facebook Instant Articles, make it harder for publishers to accurately measure their reach, and hurt efforts for a truly responsive web, instead harking back to the old days of separate mobile sites.
Source: Mobile Marketing Magazine