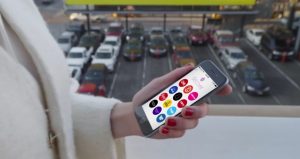 Google is reportedly developing a feature, based on its AMP (accelerated mobile pages) service, that works in a similar way to Snapchat's Discover section.
Stamp, a portmanteau of 'Stories' and AMP, will see publishers create visually-oriented content through a series of 'swipeable' slides including text, photos and video – according to the Wall Street Journal.
The Discover clone could be announced at some point this week, and is set to include initial partners in the form of CNN, The Washington Post, Vox, and more.
The details remain very thin at this time but Stamps would appear directly in Google search results. The appearance of such a feature within Search opens up Google to a whole new audience of people who prefer to consume their news visually, plus there are already a whole host of 'AMPed' publishers that can be worked with.
It's an interesting development from Google, especially after the revelation that they had offered up $30bn to buy Snapchat in the past, and feels it may all be just to prove a point.
Source: Mobile Marketing Magazine