Google has started blocking intrusive adverts by default in its Chrome browser, as the web giant looks to rebuild trust with consumers.
Flashing animated banner ads and auto-playing video adverts with sound are set to be targeted, while Google will contact websites that breach the advertising guidelines and, ultimately, block their advertising if they fail to make changes after 30 days.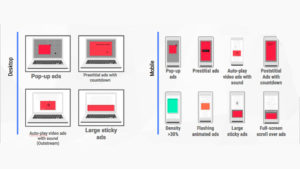 The move leaves the tech giant, which makes most of its revenue from advertising, in control of the kind of ads users can see.
Starting February 15 the choice of which ads to block will be determined by the Coalition for Better Ads (CBA) – made up of companies including Google and Facebook.
Sites will have 30 days to remove disruptive ads before blocking begins.
The types of adverts blocked by Google's ad-blocker:
Intrusive ads blocked: The worst offending ads will be blocked outright. These include "pre-sital ads", which pop up before you have even accessed the website and are used by some publishers, and flashing animated adverts.
Autoplay adverts: Videos which automatically play adverts with sound will be blocked under Google's new ad blocker.
Adverts with screen density of 30pc: Adverts which cover more than a third of the screen on mobile devices will be blocked by the ad-blocker.
Option to allow ads to pop-up: Chrome will provide a small pop-up window when users access a site when all the adverts have been blocked, giving them the option to allow adverts.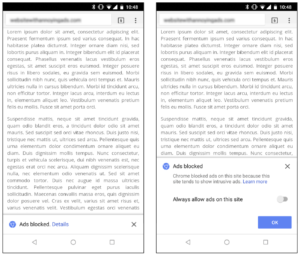 A survey of 40,000 US and European web users found that the most intrusive ads were full-page ads that hide the content of a web page and flashing animated ads, according to a blog by Chris Bentzel at Google.
"Chrome will automatically block ads on sites that fail the Better Ads Standards," wrote Bentzel. "When at least one network request has been blocked, Chrome will show the user a message indicating that ad blocking has occurred as well as an option to disable this setting….."
Sites that have already altered the ads they show after being warned by Google include the LA Times and the Chicago Tribune. However, users who simply want to block as many ads as possible may seek other solutions.
Is CBA Ad Detection Effective?
Rival firm Adblock Plus has analysed how effective a CBA ad-detection tool can be, in terms of its ability to block ads described in a CBA white paper published in 2017.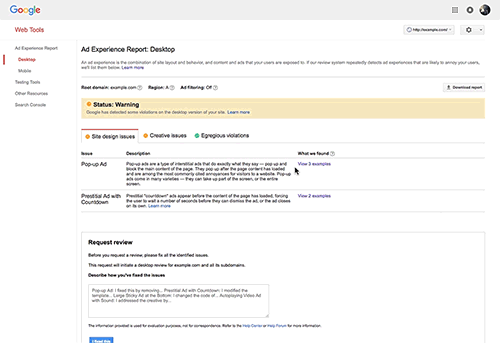 The analysis found that the CBA blocker failed to prevent ads that re-positioned article text on a web page while users were reading it, for example to make way for auto-playing video ads.
"In total, the new CBA-endorsed ad skimmer will only block 16.4 percent of the ad types listed in its white paper " said a spokeswoman for Adblock Plus.
She added that Adblock Plus blocks 92.7% of ads by comparison.
The Chrome browser is in use on approximately 60% of computers and mobile devices, according to statistics from Stat Counter, W3Counter and Net Applications.
"The technology at the disposal of advertisers and marketers is more powerful than ever, but with powerful technology comes great responsibility and accountability. For too long, we have accepted intrusive, inappropriate and at times creepy ads online, but Google's adoption of ad blocking software is an important step in re-building trust with consumers," explained Chris Combemale, CEO of the DMA Group.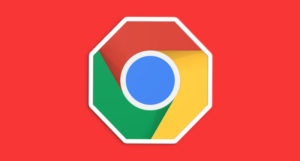 "In May this year, the General Data Protection Regulation (GDPR) will modernise the way companies collect, share and use personal data. At its core, the new legislation embeds the core principle of Accountability, and strives to achieve a balance between protection and innovation. At the heart of this is the notion that businesses should always consider the impact on customers of their actions. Google's move sets a minimum standard, but I would call on all organisations to embrace the principles behind GDPR and always think of the customer first."
Source: Net Imperative