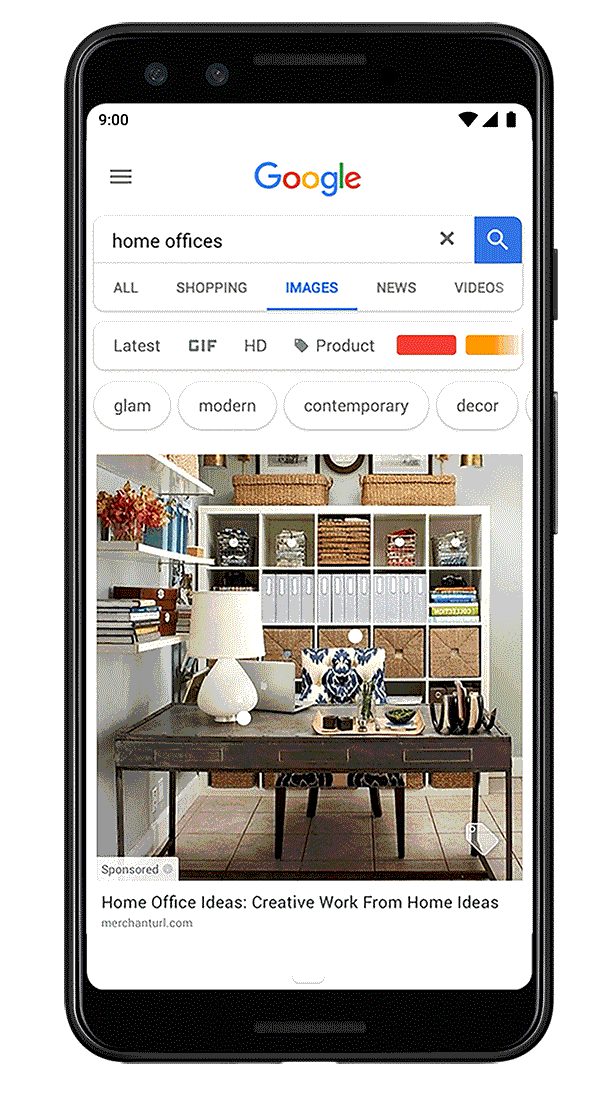 Google has taken a leaf out of Instagram and Pinterest's playbooks and begun trialling shoppable ads within image searches. The ad format enables brands and retailers to highlight products available for sale within an ad featured in Google image search results.
The search giant is currently testing the format with select retailers on a 'small percentage' of users who search for broad topics, such as 'home office ideas', 'shower tile designs', and 'abstract art'. When a user spots a sponsored search result, they can hover over the ad and identify which items are for sale in the image, the brand, the prices, and more. Google says it will roll out more categories to more retailers over the coming months.
In addition to shoppable image ads, Google is adding its Showcase Shopping ads to Google Images. Showcase enables advertisers to upload multiple images and videos to a single ad, enabling brands to promote their products using imagery alongside descriptions and promotions.
"Today's consumers are interacting with us across a multitude of touchpoints, searching and asking for ideas," said Surojit Chatterjee, VP of product management for shopping at Google, in a blog post. "To help inspire them, we're continually thinking of ways to create better shopping experiences. And, we want to continue partnering with retailers… so we can help consumers in these moments that will drive them to the final purchase."
Source: Mobile Marketing Magazine