Google has joined forces with location-based experiences platform Landmrk to unveil Ariana Grande's new YouTube Original docu-series: Dangerous Women Diaries.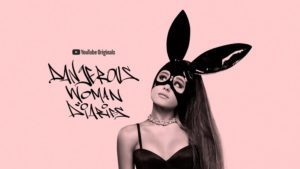 As part of the series, fans of Grande will have access to digital content like Grande themed wallpapers and OOH billboards throughout the US.
Seth Jackson, chief executive officer of Landmrk, said: "The YouTube Originals activation with Ariana Grande clearly shows the opportunity to augment Out Of Home with mixed reality experiences. Landmrk are very excited to be powering this unique interaction with fans across North America."
Landmark ran a similar campaign in August for Grande's Sweetener album launch in the UK.
Source: The Drum