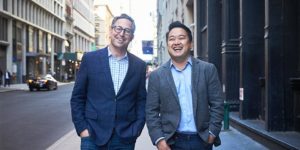 Foursquare, the social media platform of yesteryear turned enterprise tech company, announced a $150 million funding infusion on May 30 as well as its first acquisition.
Placed, the Snap Inc.-owned ad-tracking attribution platform, was acquired for an undisclosed amount in a deal that also makes Placed founder and CEO David Shim Foursquare's president.
"This is one of the largest investments ever in the location tech space," Foursquare CEO Jeff Glueck said in a statement.
It's also the company's largest raise. Led by the Raine Group, this round makes Foursquare's total funding $390 million.
"The investment will fund our acquisition and also capitalise us for our increased R&D and expansion plans," added Glueck.
Talks for the acquisition began in January when Foursquare approached Snap Inc. Placed, Foursquare's biggest competitor, was acquired by Snap in 2017 for a reported $135 million. The company works with 500 companies, including 75 of the top 100 most visited businesses in the United States. Foursquare's location data serves 150,000 apps, including Uber, Twitter, Samsung, and Apple, which use Foursquare's location data services.
Combined, the companies track the offline advertising effectiveness of more than 1,000 brands.
Foursquare attribution measurements span more than 100 million U.S. devices monthly. Placed will now leverage this scale to power its attribution tools, and the location-based marketing space will adopt more sophisticated analytics tools. With the acquisition of Placed, Foursquare hopes to establish itself as the largest independent location-based attribution service.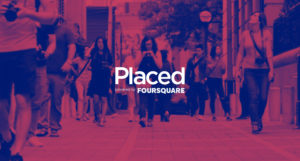 Snap Inc., which has 186 million daily active users, is in Foursquare's corner. Jeremi Gorman, the company's chief business officer said that he looks forward to a continued partnership.
"We are big fans of Foursquare and Placed," Gorman said in a statement. "We are excited to see how they invent the future of location. We look forward to continuing to work with them in many capacities, including measurement and location data, as we focus on building on the growing momentum in our advertising business."
As Foursquare president, former Placed CEO Shim will be responsible in part for integrating the two companies. His new role was last occupied by Steven Rosenblatt, who left the company in 2018.
"We're excited about what comes next and how our team will develop moving forward," Glueck said. "We have the resources, with new capital and over $100 million in annual revenue, to help invent the future. Today, we take several steps closer to that future."
Source: Forbes