A week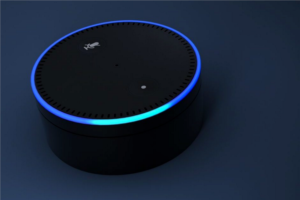 after Google announced deeper integrations and additional languages to Assistant, Adobe has announced an update that promises to personalise voice interactions. Enhancements in the Adobe Experience Cloud will let advertisers and agencies plan scenarios in responses to queries directed at Amazon Alexa and Google Assistant.
"Imagine searching for a flight on an Amazon Echo device and finding the right one at the best price," writes Kevin Lindsay, director of product marketing at Adobe, in a post. "The travel brand you are engaging with has already connected the dots on the back end, and you can book instantly — followed by a travel confirmation sent directly to your smartphone."
The enhancement comes from Adobe Sensei, an AI and machine learning framework that will allow advertisers and agencies to leverage machine learning and predictive algorithms to personalise experiences.
"Voice assistants that were previously seen as a somewhat futuristic idea are here today and moving very fast into our lives," said V.R. Srivatsan, managing director, Adobe Southeast Asia. With the increasingly attractive price points and growing ecosystem of apps created for voice devices, Srivatsan predicts it won't be long before voice becomes as ubiquitous as mobile in the Asia Pacific region.
Adobe's latest Digital Intelligence Briefing reported 13,000 APAC respondents across marketing, creative, and IT roles placed the highest importance in creating personalised and relevant experiences in terms of improving overall customer experience.
Source: Campaign Asia