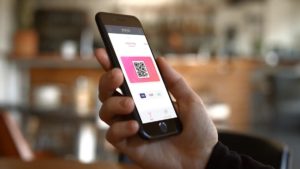 European fintech startup, Yoyo, has announced a new eCommerce solution for its already existing shopping platform, which is geared towards tracking retail transactions and loyalty programs. Currently, Yoyo Wallet gives consumers the ability to organise mobile and in-store payment options, rewards, offers, and itemised receipts all in one place.
Yoyo's new omnichannel features include multichannel one-click checkout, omnichannel insights for merchants, double tokenisation identity, and an easy-to-integrate platform. Yoyo aims to provide secure, automatic payment features to users, while collecting valuable customer behavioural data for retail partners.
"We've all seen what happens to merchants who fail to grapple with their eCommerce strategies or can't deliver the right in-store experience. So, we've taken the initiative to create a revolutionary omnichannel payments, loyalty and marketing platform for retailers that combines their offering into one seamless customer experience, regardless of whether they choose to shop in-store or online," Michael Rolph, co-founder and CEO of Yoyo.
"Yoyo's mission is to create the most consistent, personalised and rewarding shopping lifestyle for all and in every way. This unique omnichannel platform benefits everyone, rewarding valued customers with the most personalised experiences, whether they choose to shop in-store, online or both, and creating the most effective strategy to increase customer lifetime value and long-term profits."
For its launch, Yoyo will be joined by existing partner, British supermarket chain Planet Organic, and Revital, which produces health supplements and vitamins. Other high street retail partners include SOHO Coffee, Patisserie Valerie, and Caffè Nero.
"Our retail partners see this new combined omnichannel platform as a massive game changer. Planet Organic, who we've successfully worked with for some time now, was an early adopter when it came to seeing the power of a Yoyo-led customer experience, so it was a no-brainer for them to take the next step and combine award-winning in-store payments and loyalty with their eCommerce offering," said Rolph.
"At the same time, it's brilliant to see Revital coming on board. We can't wait to deliver a totally new customer experience for their customers. We view this as further testament to how retailers, both on and offline, see Yoyo as the best way to take their customer experience to a new level and increase that crucially important customer lifetime value," said Rolph.
Source: Mobile Marketing Magazine