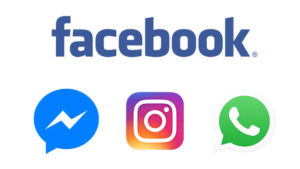 Facebook is reportedly has plans to integrate the messaging services of WhatsApp, Instagram, and Facebook Messenger. All three will remain as standalone apps, but the underlying messaging functions of each will become intertwined.
Work to create a unified messaging infrastructure has begun and expected to be complete by the end of the year or in early 2020, according to the New York Times. Thousands of Facebook staff are said to be working on reconfiguring how WhatsApp, Instagram, and Messenger function.
The plan is believed to be a personal project of Facebook CEO Mark Zuckerberg's. And he has requested that all the apps incorporate end-to-end encryption to protect messages from being viewed by anyone except those involved in the chat across platforms.
Once the messaging functions of each app unite to become one, an Instagram user, for example, will be able to send a message across platforms to someone who only has a WhatsApp account. This is aimed at maintaining the engagement of billions of users and give them little reason of having to utilise rival messaging services.
"We want to build the best messaging experiences we can; and people want messaging to be fast, simple, reliable and private," said Facebook. "We're working on making more of our messaging products end-to-end encrypted and considering ways to make it easier to reach friends and family across networks."
Source: Mobile Marketing Magazine