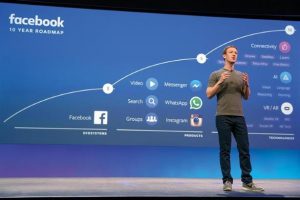 Facebook's advertising sales in the first quarter of 2017 grew by 51% to $7.9 billion, helping the social media giant exceed analysts' expectations.
The revenue boost pushed up net income in the quarter by 76% to $3.1 billion. Mobile advertising made up 85% of sales—up from 82% in the first quarter of 2016.
The company's chief financial officer, David Wehner, warned that this rate of ad revenue growth would not be maintained in the second half of the year, in part because of self-imposed limits of the level of advertising shown in Facebook's news feed, the Financial Times reports.
Facebook also revealed updated user numbers for its flagship platform. It now has 1.94 billion monthly active users—up 17% year-on-year.
Daily active users were also up 18% , to 1.3 billion. This means the number of people using Facebook on any given day is likely to soon exceed the population of India (1.34 billion) and China (1.39 billion).
Source: PR Week