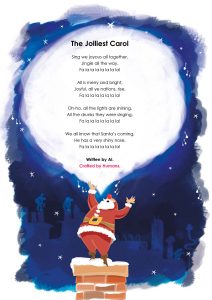 For 2018's festive season, marketing communications agency Edit, part of Kin + Carta, has taken on a very different approach to their usual Christmas card brief and used artificial intelligence to reconstruct famous Christmas carols to send to their client base.
According to Larry Page, Google co-founder, "Artificial intelligence would be the ultimate version of Google. The ultimate search engine that would understand everything on the web."
Edit agency put this to the test, taking 1,550 lines from 60 famous Christmas carols and entering them into the IBM Watson Tone Analyzer to see how well they are understood and the result of its analysis. This then formed five new Christmas carols created purely through AI technology along with illustrations to match.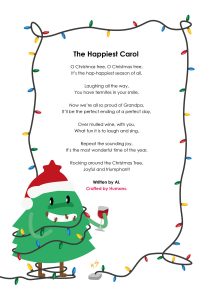 With each sentence, Watson identified words or phrases that were classified as one or more of the following tones: Joy, Confidence, Fear, Anger, and Sadness. It then provided the name of the tone identified for each line of the carols and rated these 0-1 for the presence of the identified emotion.
Edit took the top- scored lines from each emotion and crafted them into five new joyful tunes with illustrations to match. Although the AI put together some creative combinations, all the carols needed human skill to apply correct tenses, poetic rhythm, context and most importantly, cultural understanding.
Hannah Newcombe, Creative Director at Edit comments: "We wanted to create something that was different from the typical Christmas cards sent in the post. AI is quickly becoming the go-to for creatives to dream up exciting and innovative ideas, taking the technical part of computer science and giving them a human finish."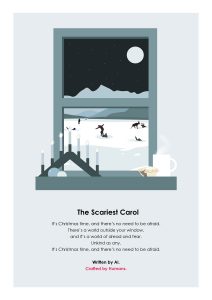 Making use of the Tone Analyzer is another example of how Edit is using AI to bring together the bulk processing and analysis capability of the technology in support of the skilled humans who can then take the output and add the necessary human control to it.
"In summary, AI is a wonderfully, mischievous and bizarre toy for creatives to experiment with. It can be a great thought provoker; writers unblock, or simply the fresh eyes needed to put a twist on a campaign. What it creates is harmony and happy accidents between humans and machines," added Hannah.
The warning to this is that there will always be a bias with AI as it can only show you combinations of the information that humans inputted into it in the first place. For now, the world of AI is rich with opportunity – humans just need to play with the possibilities.

Source: Edit