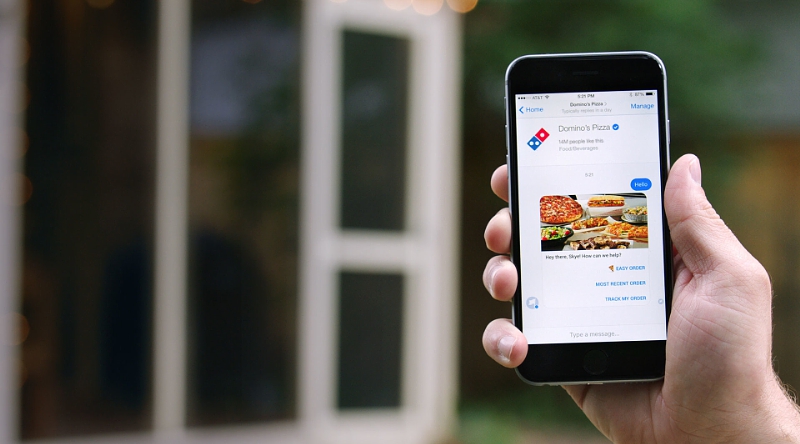 Domino's Pizza, the recognized world leader in pizza delivery and digital ordering platforms, is now giving customers yet another way to order: via Facebook Messenger, using bot technology.
Beginning today, Domino's customers across the nation who have a Pizza Profile can place their most recent order or Easy Order via Messenger. The same Domino's in-house team that brought U.S. customers zero-click ordering, as well as ordering via Amazon Echo and Apple Watch, also developed Domino's new ordering bot.
"We know that customers spend a great deal of time messaging, so we knew the next place we needed to add ordering was via Messenger," said Dennis Maloney, Domino's vice president – chief digital officer. "Messenger allows customers to order conversationally with the help of Domino's bot. We hope this new option will continue to make ordering as simple and as convenient as possible."
Domino's customers can place or track an order by clicking the message button on Domino's Facebook page, using https://www.messenger.com/t/dominos/ or by searching for "Domino's" within Messenger. This will send customers to an ordering welcome screen. From there, customers can use a pizza emoji to start their Easy Order, or tap "Recent Order," "Easy Order" or "Track" to begin.
Customers can find more information about Messenger ordering at anyware.dominos.com, along with details on all of the AnyWare ordering platforms, including emoji, Twitter, text, smart TV, Amazon Echo and more.
Source: Domino's Pizza