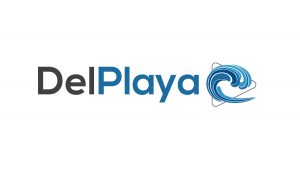 DelPlaya Media, a leading monetization platform for premium publishers, announced the release of the Rincon Private Market, the company's innovative, new In-App and mobile web video and banner ad marketplace for select demand partners, including advertising agencies and their trading desks. DelPlaya launches the Rincon Private Market following nearly two years of research and development focused on optimizing for demand partners the buying and selling of unique mobile advertising inventory sourced directly from premium properties.
The Rincon Private Market contains unique and differentiated advertising inventory seen by over 100 million users per month directly sourced from numerous premium Apps and websites. Rincon also contains inventory that is made available before it goes to an exchange or mediation partner where multiple supply aggregators access the inventory. Demand partners that see the same impressions from several suppliers can use Rincon to significantly decrease their listening costs because the Rincon Private Marketplace typically sees the impression before others do.
The Rincon Private Market supports third-party measurement on much of the In-App inventory, including viewability, which will increase confidence in the quality of In-App video impressions.
"We built Rincon to improve our advertisers' access to unique, premium In-App and mobile web inventory," said John Williams, CEO of DelPlaya. "Rincon contains direct, differentiated inventory and supports third-party viewability and non-human traffic measurement so In-App video inventory can be purchased with the same certainty as mobile web and desktop video."
Publishers and demand partners can connect with the Rincon Private Market using OpenRTB, JSON, Javascript, VPAID or VAST. Rincon supports Deal ID so campaigns may be customized for greater targeting and improved advertiser performance. The highly experienced team at DelPlaya offers full technology support for on-boarding new publishers and demand partners.
"It was important to us to disrupt the industry norm of having long wait times to connect via OpenRTB and we accomplished that," said Jeff Pescatello, EVP of Advertising for DelPlaya. "We typically get new supply and demand partners trading in the same day."
Rincon supports display and video inventory on desktop and mobile, including In-App, and complies with OpenRTB 2.3 standards. Additionally, Rincon supports data management solutions like BlueKai and others.
Source: DelPlaya Media