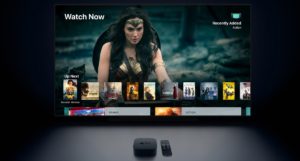 Video marketing platform Innovid has released the results of its annual global video benchmarks report, highlighting the growth and impact of data-driven video and connected TVs based on a year-long study that analysed thousands of video campaigns by over 340 global brands.
Data-driven video (DDV) adoption and engagement both saw significant increases in 2017. There was a 58 per cent boost in the number of advertisers running data-driven campaigns, and those campaigns resulted in a 63 per cent lift in engagement over non-DDV impressions.
Connected TV impressions were the other standout result from the survey, up 178 per cent year-on-year, with a 30 per cent increase in advertisers running campaigns over connected TVs. Within broadcast publishers, more than half of all impressions were served to connected TVs, and campaigns run on connected TVs boasted an impressive 28 per cent engagement rate overall.
"The most exciting part of this annual study is seeing the market trends reveal themselves in our data, and this year it's certainly evident with the hyper growth of connected TV advertising and the adoption of data-driven video marketing across all screens," said Beth-Ann Eason, president of Innovid. "We always knew a change would come, but we're seeing it happen now at an unprecedented pace."
Other highlights from the report include mobile passing an inflection point, as mobile impressions exceeded those on desktop, and a continued shift towards advanced creative from standard pre-roll, as custom interactive showed a 237 per cent lift in engagement year-on-year.
"The media industry is facing numerous challenges when it comes to transparency, measurement, fragmentation and scalable reach, and we've really seen this come to a head in th past year," said Alan Wolk, co-founder and lead analyst at TV[R]EV. "As brands and agencies turn to data-driven video with personalised messaging, visibility into video advertising performance and measurement will become extremely important, particularly in the era of the connected TV."
Source: Mobile Marketing Magazine