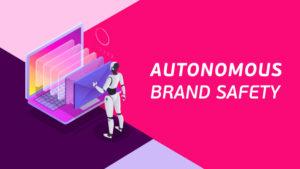 Cyber Communications Inc., announced cybersecurity company CHEQ as their official partner, offering advertisers and publishers its AI-driven autonomous brand safety solution. Through the partnership with CHEQ, CCI will enable its clients to preemptively tackle brand-safety, ad-fraud and viewability in real-time.
CHEQ's autonomous solution takes brand safety to the next level by enabling advertisers to proactively prevent negative brand association and fake bot traffic before the damage is done. CHEQ's technology is based on military-grade AI and NLP modules that prevent ads from being served to unsafe environments, non-human users, or unviewable placements. With CHEQ, advertisers will be able to purchase only effective impressions, while publishers can expand advertising revenue by selling quality impressions at a higher value.
CCI plans to introduce CHEQ to its partners and build a safe, reliable and viewable inventory of advertisements on a large scale in Japan.
Guy Tytunovich, CHEQ's Founder and CEO said: "CHEQ is the only platform to automatically prevent, while looking at hundreds of parameters and providing complete transparency over what is being blocked, and why the decision was made. It's an honour that Japan's number one digital media powerhouse chose us as its official fraud-prevention, brand safety and viewability enforcement partner. In CCI, we've found a partner who shares our values, who has a passion for innovation and most importantly, is dedicated to protecting their clients and providing them with the best possible solution. This partnership was built over the course of an entire year, during which we've established a close friendship and bond, grounded in trust, transparency and mutual values."
Akio Niizawa, CCI's Representative Director and President said:  "In the Japanese market, increasing caution on ad fraud, and ensuring increase in brand safety and viewability are becoming important. In order to also develop a more secure digital industry, CCI considers taking the lead in engaging in the above mentioned areas a very important mission it has been entrusted with."
By entering a partnership with CHEQ, CCI firmly believes this will be realised.
Source: Dentsu Group