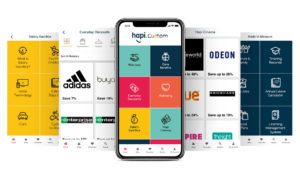 Thousands of Personal Group customers will now receive push notifications alerting them to local retail savings and discounts. Enabling over 800,000 users to make substantial savings in the moment. As one of the UK's leading employee benefits and insurance companies, Personal Group is focussed on supporting low and middle income earners to help make their wages stretch further.
In an increasingly mobile-first world, the launch of geo-location notifications via Personal Group's Hapi app enables it to cut through the noise of every day life. Users will be alerted to eligible offers as they approach near stores including Marks & Spencers, Tesco and Curry's.
Personal Group implemented Braze's customer engagement platform to geo-fence 3000 retail and leisure stores across the UK. Regardless of whether users are in Bolton or Birmingham, they will receive location-specific discount notifications in real time that they have opted in for. Participating stores have e-vouchers readily available for customers to download on their mobile phone and present in store.
Ashley Doody, chief information officer of Personal Group, commented: "The majority of our customers are low to middle income earners. As a business, it is our mission to do everything we can to ensure their wages stretch that little bit further. Yet when you have a busy schedule, it's easy to forget the discount voucher you have for your local supermarket, until you're on your way home. We wanted to make it more simple and straightforward. By pushing our discounts directly into the hands of our Hapi app users, we can help them make savings in the moment, which can make a big difference to a lot of people."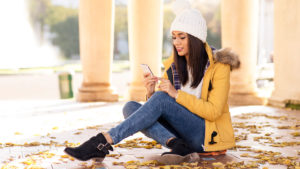 "It's critical for brands to provide their customers with meaningful experiences that are built on past online and offline interactions in real-time. Personal Group has created a great experience using geo-location notifications that blends mobile and in-store interactions to provide real-time savings to all of its customers," said Dan Head, chief revenue officer at Braze.
Finding ways to effectively engage with almost a million customers is difficult, which is why more brands and retailers are coming to us for support. Mobile apps have become the primary avenues that users choose to interact with brands. For companies like Personal Group, who want to provide real value to a national user-base, app-based, location-specific discounts are extremely effective. It's no longer just about the savings, the way brands engage with users is just as important."
Personal Group's Hapi app users will be able to opt-out of the geo-location function within the app. The frequency of alerts is also customisable depending on each users' preferences.
Source: Personal Group