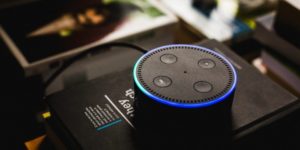 Smart assistants are being under-utilised by consumers in Asia Pacific as they prefer to use these devices for entertainment purposes as opposed to assisting with everyday tasks, according to a report.
Consumers were excited about the conveniences and potential that the likes of Google Assistant and Amazon Alexa present, with these two devices making up 80% of conversations online about smart assistants and about 67% of conversations about smart homes.
This is according to a report by social listening firm Digimind, which predicts that by 2030, the smart home industry is expected to reach US$400 billion worldwide, with APAC accounting for 25% of it.
It advised brands to know consumers' needs and concerns about smart assistants in order to surface as a market leader.
"As Asia Pacific shapes up to be a key market for smart home technology, brands must be strategic in scaling adoption and use," says Stephen Dale, the general manager for APAC at Digimind.
"With consumers sharing their smart home experiences online and seeking opinions about technologies and products available, companies looking to penetrate the smart home industry can gain a competitive advantage using insights from social intelligence. From information about competitor's products to brand sentiments, the Internet is rich in data to support product development, and business strategies."
The report also found that Google and Amazon's strong market presence and immense data vaults have created a high barrier to entry for other aspiring brands. As a result, electronics companies are instead capitalising on existing voice activated technology by creating products that integrate with popular smart assistants, as opposed to creating their own .
This is an exception in the Chinese market, currently the world's second largest smart assistant market, where local brands like Baidu and Alibaba strive to innovate and gain a foothold.
Digimind's research is in line with YouGov data, gathered in January 2019, shows that the most common uses of smart speakers in the UK are playing music.
Source: The Drum