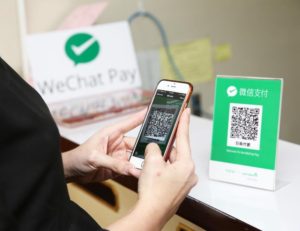 China leads the Asia-Pacific (APAC) region for mobile payment adoption, where 96% of Chinese consumers have used a mobile payment app in the past six months.
Research from Kantar found 85% of Chinese select mobile payment as the most preferred mobile payment method. China is well ahead of India at 38% and Hong Kong at 29% for mobile payments, which Singapore and Taiwan both lag behind at 13% as well as Australia at 5%.
Debit cards and cash are most popular in Australia at 33% and 32% respectively, while 40% of Singaporeans and 41% of Hong Kong citizens opt for credit cards and Taiwanese prefer cash (57%).
The figures from Kantar showcase the widespread take-up of mobile payment apps in China, where more than half of people (58%) are using apps such as WeChat Pay or Alipay, daily.
Source: The Drum