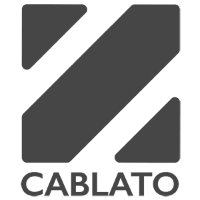 Marketing-technology startup Cablato announced its strategic partnership with Rocket Fuel, a Predictive Marketing platform provider, to improve the service it offers global clients.
Rocket Fuel's artificial intelligence-driven Predictive Marketing platform enables agencies and marketers to anticipate customer's needs for products and services. And delivers personalised advertising at speed and scale in real time. Cablato's innovative platform enables ad content to be tailored to individual consumers and delivered at scale, boosting engagement and responses. Individually, each company increases the effectiveness of advertising for brands and agencies, and believes that what they offer can provide more value to customers by working together.
"Today's programmatic advertising and data technologies have transformed the way we buy and sell media. Yet even with all these technological advances, advertisers have been struggling to use their data and insight to deliver truly personalised experiences for consumers across their digital channels," said Adrian Pearmund, Founder and CEO of Cablato.

"Our platform changes the game by enabling brands to aggregate and use any available data, including behavioural, third party, first party and CRM to deliver one-to-one personalised ads across any device, at scale. It has been proven to boost response rates by five to 10 times. By joining forces with Rocket Fuel, we can deliver an even more powerful and personal offering to our clients."
Commenting on the new partnership, Joey Gartell, Brand Strategy Manager at Rocket Fuel, said: "This partnership will help both our businesses provide an even better service to clients. Combining our predictive technology with Cablato's creative-personalisation platform will transform the effectiveness of our clients' programmatic brand campaigns, enabling more powerful and personal ads while increasing success rates and ROI."
Source: Cablato